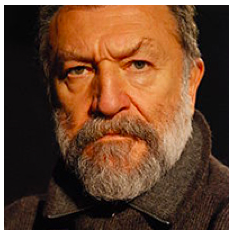 Tamer Levent
Tamer Levent was born on October 13th, 1950, in Izmir. He was known as Turkish actor, director, art director and author.
In 1971, He got into Ankara State Conservatory, with placement test. In 1977, He graduated from Ankara State Conservatory. He previously performed works as an actor and later as a director in State Theaters. He held office as general director and assistant general director in State Theaters. The plays he directed, were invited to the festivals in Russia, Canada, South Korea, Iran and Northern Cyprus. He is still in director staff in State Theaters and he is the founder and first general director of TOBAV (State Theatre, Opera and Ballet Employees Foundation) and TOMEB (Theatre Actors' Union).
He gave "Creative Acting" lectures in Ankara University Faculty of Educational Sciences, Eskişehir Anadolu University, University of New York, Universitat der Künste Berlin, Yorkshire Bretton Hall College and Warwick University.He was found in committees and congresses, where the theater meetings' -which were organized by European Parliament in Belgium, Luxembourg and Hungary- principles were created. He directed serial workshops.Tamer Levent, who made workshops in Tunisia and France for long years and make the results turn into a performance, made TV shows and drama works for radio and TV. He aired a live-communication program, called Gecenin Icinden (From Inside of the Night), on TRT Radyo-1 channel. He made China and India documentaries. He directed drama workshops in several countries. On the ballet adaptation of the theater play called The House of Bernard Alba, he did text and directing works of TV program which choreographies made by Binnaz Aydan. Tamer Levent also is representative for Turkey, in FIA (International Federation of Actors). He was the member of the board of directors, in IATA (International Amateur Theatre Association). His articles are published in several local and foreign magazines.Besides of his acting and directing works, Tamer Levent who is general director of TOBAV (State Theatre, Opera and Ballet Employees Foundation), start drama works at Art Organization Experimental Stage, established by him in 1984.
---
Prof.Dr. Uğurcan Akyüz
Istanbul Ayvansaray University, Turkey
ugurcana@gmail.com
Keynote Title:  "Front Side of Picture"
Bio: Prof Akyüz graduated from Gazi University, Faculty of Education. He has an MA on image analysis on portrait photography from Hacettepe University Faculty of Fine Arts, and a PhD in Graphic Design from De Montfort University, Leicester, UK.
He has supervised twenty one MA and eleven PhD dissertations. Published a book, six peer-reviewed journals, four symposium proceedings books, three artist' retrospective book, eight graduation exhibition catalogues, twenty seven various exhibition catalogues; over 150 articles for newspapers, and prepared and presented 85 TV programmes in art, education and design fields. He also organized several exhibitions and took part in workshops, national and international level.
He worked as a founder dean for Near East University Faculty of Fine Arts and Design; as dean at Hacettepe University Faculty of Fine Arts; and Near East University Faculty of Architecture. Akyüz was a member of Turkish Inter-University Council, Associate Professor Examination Supreme Commission.
Ugurcan Akyüz, one of the pioneer practitioners of digital art in Turkey and TRNC, has developed a new presentation language for reality by combining the fancies of the instant frames of everyday life into layers of different times with cultural imagery. His language; consists of surreal forms that emerge when controlling technical possibilities at the pixel level in the digital medium. Akyüz has created numerous art works, that have re-poeticized these manipulated forms with using traditional methods.
He opened a total of twenty solo exhibitions, nine of them were abroad and, eight of them with catalogues. Akyüz also received many awards including the "award of success" given for a digital print work for the first time in the history of Turkish art. He has a lot of works on the domestic and abroad museums, in the private and public collections. He is a member of Accreditation Commission of AQAS and, was a jury member of 16. Asian Art Biennale, Bangladesh.
He was invited and spoke as a keynote speaker on art, design, academy and education at different important congresses. Prof. Akyüz lives in Germany.
---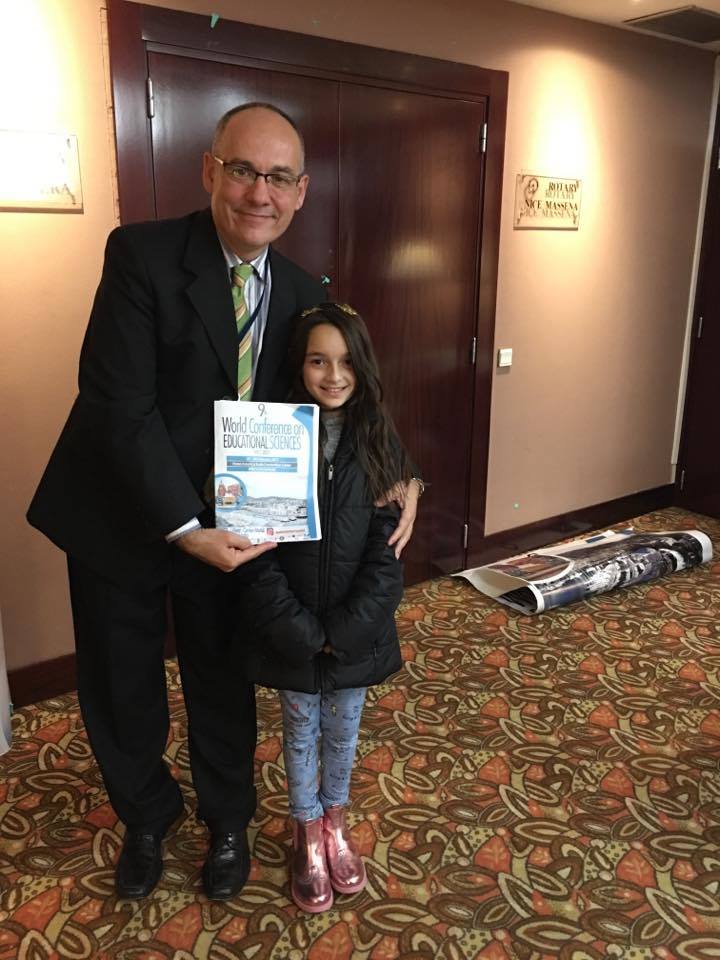 Dr. Jesus Garcia Laborda, PhD, EdD, MA, MEd
Associate Professor-Profesor Titular
Head, Modern Philology Department
Universidad de Alcala
web: https://portal.uah.es/portal/page/portal/epd2_profesores/prof153604
Researchgate: https://www.researchgate.net/profile/Jesus_Garcia_Laborda2
Researcher ID: http://www.researcherid.com/rid/E-1797-2012
Keynote Title: "Challenges for teacher education evaluation in the 21st century through current pedagogical paradigms"
Abstract: The 21st century demands teachers who can be aligned with the TPACK. The presentation describes this and other paradigms and the application in teacher education. This also leads to the need to redefine how we actually assess formally and informally our teacher candidates with the inclusion of technology, contents, methodology and, in certain cases, the use of second and third languages. The presentation concludes with suggestions for an international audience.
Bio data: Dr. Jesús García Laborda has a doctorate in Linguistics and another doctorate Didactics. He has more than 200 academic papers. Additionally, Dr. García Laborda run educational missions and projects in Croatia, Slovenia and Bosnia during the wars. Currently, he is the chair of the Modern Languages department of Universidad de Alcala (Madrid-Spain), an expert in international teacher education and computer based language testing.