University College London
Editor-in-Chief, Compare: A Journal of Comparative and International Education
Keynote Title:"School Autonomy and Civic Values"
Bio: During the final years of my Human Geography studies at the University of Amsterdam I developed an interest in nationalism and ethnic conflicts in the post–communist states of Eastern Europe. This interest led me to focus on the relations between the ethnic Ukrainian majority and the Russian minority in Ukraine for my doctoral research. More particularly, I examined the response of the Russian minority to state-led nation-building policies in education. I found that these policies promoted a cultural understanding of the Ukrainian nation, concentrating as they did on language and history as markers distinguishing Ukrainian national identity from that of Russia. The response of the Russian minority appeared to depend heavily on the relative strength of their numbers in the different regions of the country: opposition in places where they made up a near majority; integration in regions where their numbers were small.
After my graduation I wanted to do something completely different and started to work at the Province of North Holland as a civic servant in charge of projects aimed at the reduction of CO2 emission. This experience of working for a regional state  made me realize fairly quickly however that I was made for academia.
I therefore resumed my academic career at the Institute of Education, where in December 2003 I started as a post-doc with an independent research agenda. Publishing from my doctoral research on language policies, history textbooks and understandings of national identity in Ukraine and beyond, I gradually shifted my research interests to themes such as civic values, political socialization and the relation with inequality and social cohesion, inspired by the research of Andy Green and other colleagues at the Institute. I began to examine these issues in a cross-national comparative manner, using the databases of well-known international surveys such as the WVS, EVS, Eurobarometer, ISSP and the IEA Civic Education Study.
In 2008 I began exploring the links between school socio-ethnic composition and the civic values of adolescents as part of the research agenda of the LLAKES Research Centre. I found that classroom ethnic diversity is not related in the same way to values such as tolerance and participation in every country. Strikingly, in England White British students expressed more negative views on immigrants the better their ethnic minority classmates performed. I later extended this research to other aspects of the education system such as educational tracking and citizenship education. In 2013 a British Academy Mid-Career Fellowship allowed me to research the link between education and civic values more accurately through the analysis of longitudinal data such as the Citizenship Education Longitudinal Study and Next Steps. In several publications emanating from this project we found that tracking only exacerbates inequalities in political participation. Currently, I'm writing a book on this topic together with Bryony Hoskins, a renowned expert on active citizenship. The focus of the book is on identifying features of education systems that help to mitigate social gaps in political engagement among young people.
Together with colleagues from the University of Amsterdam I started organizing an annual mini-conference on the social and political role of education. Since 2013 this conference has developed into a genuine travelling circus, having been organised in Amsterdam, London, Örebro (Sweden), and Groningen (Netherlands). Next year (2018) it returns to its home base Amsterdam. Over the years it accumulated a steady following which will ensure its continuity.
---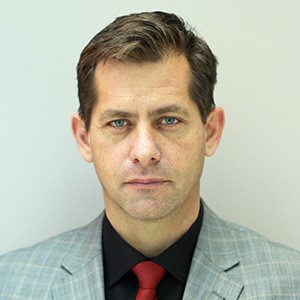 Prof. Ass. Dr. Shemsedin Vehapi
AAB College
Kosovo
Keynote Title: "Higher Education challenges in Kosovo"

Bio: Dr. Shemsedin Vehapi is a Professor in the Faculty of Physical Education and Sports in AAB College and Faculty of Sport Sciences and Physical Education at the University of Pristina. Currently, he is teaching graduate courses such as "Didactics of Physical Education", " Motor Control and Motor Development" and,, Research Methodology" in AAB College.
He has participated in different international training programs and seminars related to the field of education, quality assurance and leadership in the country and abroad. During his career, he was head of the Quality Assurance Office and His name appears as author or co-author in more than 25 published conference proceedings, journals or book of abstracts from the field of Physical Education.
Hi, was a part of the Tempus Projects: "Harmonising Sport Science Curricula in the Balkans in the EU Perspective "2009-2012 and "Sport Professions: Education, Employment, and Development in the Balkan Region"2013-2016. "Supporting and Developing Quality Assurance Structures (SC) in Private Higher Education Institutions in Kosovo" 2012-215. Hi was a member of the evolution group of the National Core Curriculum Content in Physical Education and part of the group for preparing the teaching books in physical education for Primary and Secondary School.
Currently, Hi is a Vice Rector for Academic Issues and Deputy Rector at AAB College and Member of the HERE (Higher Education Reform Expert Group of Kosovo).
---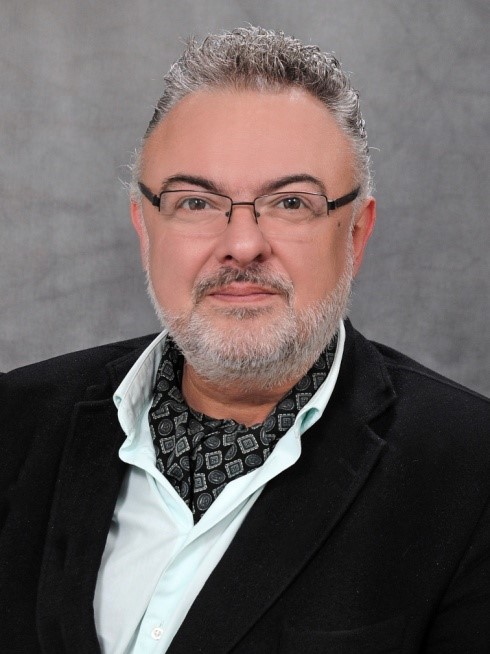 Prof. Dr Vladimir Karanakov
University "Ss. Cyril and Methodius" – Skopje
R. N. Macedonia
Keynote Title: Will be announce…
Bio: D-r Vladimir Karanakov is a full time professor at the Faculty of Design and Technologies of Furniture and Interior (FDTFI) at the University "Ss. Cyril and Methodius" – Skopje, R.N. Macedonia. He is an architect and a chief of the Department of Furniture and Interior Design at FDTFI.
In the period from 2015 – 2019 he was Vice Dean for science and international cooperation of FDTFI. Earlier he was a member of the University Senat of the University "Ss. Cyril and Methodius" – Skopje.
His educational field is related with lessons in architectural, interior and furniture design in 3 circles of the study at the FDTFI, especially traditional design in Macedonian architecture, sustainable design and design for people with special needs.
He has published more than 100 papers in international and domestic reviews and was attending many international conferences and seminars.
From 2015 – 2019 he was national coordinator of the international project "Innovation school Sprungbrett" in which project participated students from Swiss, Slovenia, Russia, Serbia, Bosnia and Hercegovina and Macedonia. During his professional career he worked as an architect in Michaell Lyell Associates, London , England