Prof. Dr. Ferhan Odabaşı
Anadolu University, Turkey
Keynote title:"How I Could Not Became a Perfect Researcher"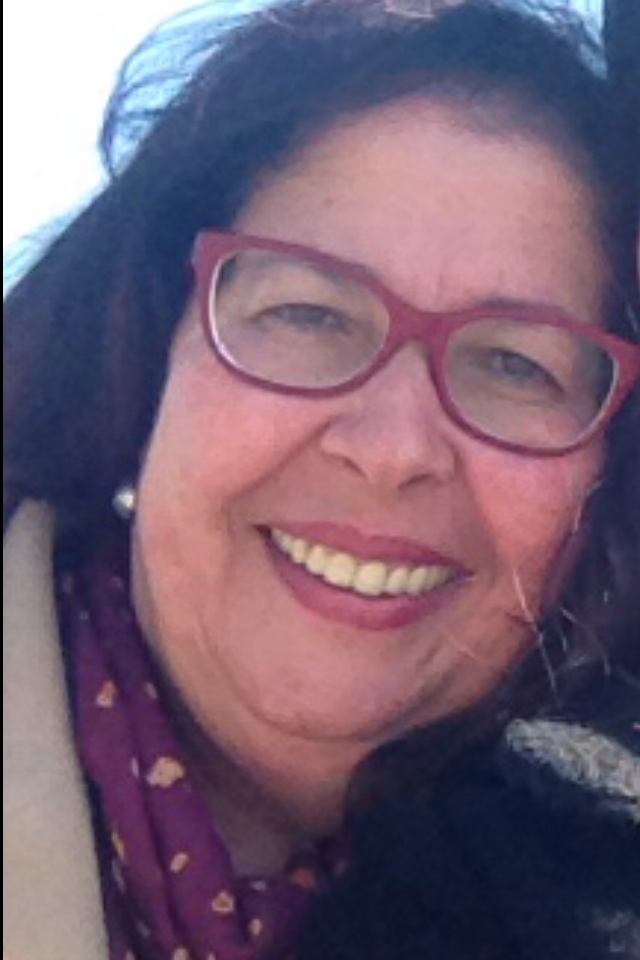 Abstract: Research needs a dedication to a subject matter. Being a good researcher means having a solid field of study. However, this is not sufficient to describe being a good researcher. We need to have different qualities in order to be a good researcher. A review of literature reveals up to seventeen qualities needed to be a good researcher. Since this presentation carries a personal tone, I will talk about my own journey into research. Thus the presentation will focus on motivation & interest, awareness & knowledge and, fun, which I believe are the strong pillars of becoming a good researcher.
Bio: Prof. H. Ferhan Odabasi is a faculty member of Department of Computer Education and Instructional Technology. She has an MA in English language education and a Ph.D. in educational technology. She has offered several undergraduate and graduate courses on English language education and educational technology. She has supervised several PhD dissertations, published many articles in both national and international peer-reviewed periodicals, supervised and actively took part in national and international research projects, and prepared educational software. She developed "Hypervocab" with Steve Neufeld, and received the European Academic Software Award: Best Software in the Field of Language. She conducts research on safe, responsible and effective use of ICTs by children and families; parental awareness on Internet; professional development of teachers and higher education faculty; transformations stemming from the digital world; digital citizenship and ICT integration at K-12 and higher education institutions. She has been the primary national figure to resort to regarding safe, effective and ethical use of ICTs among children.
---
Prof. Dr. Çetin BEKTAŞ
Tokat Gaziosmanpaşa University, Turkey
Keynote title: "Competition Key for Contemporary Business: Knowledge Management for Business Organizations"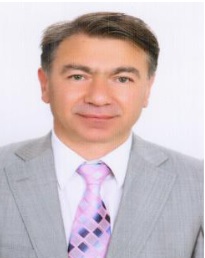 Abstract: Knowledge is one of the most important factors in production factors. When businesses use knowledge effectively, it increase and gain competitive advantage for them. This study examines knowledge management's critical factors for business organizations. Knowledge has a strategic pre-requisite for ensuring sustainable competitive advantage of enterprises. For this reason, this phenomenon is constantly on the agenda of both the businessmen and the academicians. In management literature, knowledge management studies are increasing day by day. Although scientific studies on knowledge management are on the rise, it's reflects on the business world takes more time. Knowledge management requires some resources such as time and finance for business organizations. Knowledge management applications; are related to the size of the business, the form of management, the structure of capital and the sector in which it is located. Therefore, there are some different methods in knowledge management practice. These methods are depending on technology, working environment and working periods. So businesses can save time and money by improving their own knowledge management methods. In addition, they can gain competitive advantage by developing their own knowledge management strategies. Knowledge management is effective on all departments, such as human resources management, marketing, purchasing and public relations in any organization. If business leaders correctly define the critical success factors that influence knowledge management, they can take right decisions for knowledge management. Critical success factors that affect knowledge management need to be determined correctly. In this study, firstly we define the concept of knowledge management. Then the knowledge management system is explained. Finally, general success factors that influence knowledge management in the organization are explained. Finally, a model is proposed to ensure the effectiveness for knowledge management for business organizations.
Bio: Çetin Bektaş was born in Erzincan/Turkey. He completed his undergraduate education at the School of Mersin Tourism and Hotel Management, Faculty of Economics and Administrative Sciences at Çukurova University in 1993. He had a master degree in Business Administration at the University of Afyon Kocatepe in Turkey in 1996. After that he finished his Ph.D. at the same university and in the same field in 2000. In 2009, he became an Associate Professor in management and organization science. In 2014 he was appointed as a Professor of management and organization at Erzincan University.
He worked for Afyonkocatepe University, Usak University and Erzincan University in Turkey. Since 2014 he has been working for Tokat Gaziosmanpasa University in Turkey. He is a business administration and organization Professor at Faculty of Economics and Administrative Sciences in Tokat-Turkey. He has published 3 books and more than 30 articles in reputed journals. He has presented more than 20 papers in national and international conferences. He has responsibilities as a committee member for conferences and as a referee for journals. His field of scientific research includes strategic management, human resource management and organizational behaviour. He has been the President of the World Conference on Business Economics and Management for three years.
---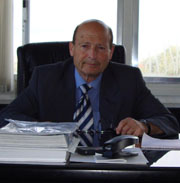 Prof. Dr. Mehmet Altinay
Dean, Faculty of Business and Economics,
University of Kyrenia, Cyprus
Keynote Title: "World tourism trends, the challenges of tourism for the development of sustainable tourism in North Cyprus"
Abstract: The paper aims to discuss the world tourism trends, the challenges of tourism for the development of sustainable tourism in North Cyprus considering the experiences of other destinations.
The study used published reports; LTB Berlin World Travel trends report 2016/2017, top global issues that impact hospitality, 2015 by Kelley Mcgure; UNWTO publications (UNWTO Tourism towards 2030) and North Cyprus Tourism Ministry web site www.turizmtanitma.gou.ct.tr
The United Nations declared 2017  as the International year for sustainable tourism development. Sustainable tourism for tourism industry is to have travelers ' environmentally friendly' and the tourism industry are expected to respect the environment and its biodiversity, local traditions and the culture of the destinations.
The statistics (UNWTO) indicate that by 2020 1.4  bn people are going to travel and this will increase to almost 2.0 billion in 2030. This corresponds to an average growth of 3.3% a year over the period 2010-2030. Despite the ups and downs in the economies, tourism industry will continue to grow and contribute to growth, employment foreign exchange earnings and investments. The strongest growth by region will  be seen in Asia, Pacific, whereas arrivals are forcasted to increase by 331 million to reach 535 m. In 2030 (+4.9 % per year). Europe from 475 m. to 744 m. and the Americas from 150 m. to 248 million ( UNWTO, 2016)
World-wide tourism trends in outbound and inbound travel show that tourism remained in the growth path despite terror attacks, political unrest, health and crime risks in many parts of the world (ETB World Travel trends report 2016/17). As a result, travelers' trend will be to switch their destinations to more safe places. Many travelers (%45) now have big concerns for some regions like the Middle East countries and are marking plans to go to secured countries.
Under these conditions, the following questions have to be answered. In a world where terror attacks, political unrest, health and crime risks are increasing which destinations are the travelers going to prefer? Which mode of transport are they going to use? What type of accommodation will they need? Will the travelers prefer sea –sand-sun nature, cultural places of special interest tourism? How will the product/ service mix will be shaped?
North Cyprus is a small state that has limited resources in terms of land, sea and shores, forests, rivers and mountains. North Cyprus is located at the cross roads of Asia, Europe and Middle East (Africa). Yet, it is one of the most secured destinations with 10000 years of history and cultural heritage. Romans, Byzantains; Luzignyens, British, Venetians, Ottoman all have their are own heritage on the island. The island as a whole also lived the new stone age, neolitic and catholic periods, early bronze and middle bronze ages. The rich history also extends to Syrians, Egyptians and Persians.
North Cyprus faces all these challenges and experiences should pursue sustainable tourism policy based on its strengths. The following suggestions can be argued for the development of sustainable tourism in North Cyprus.
The strengths underlined in the Tourism Master Plan (22-7/1997) are:
Undiscovered and non-spoilt, hospitality of the local people, rich flaura and faune, shores\ beaches and water sports, rich Cyprus cuisine, rich environmental resources, rich with its history and cultural, suitable climate for four season tourism, handicrafts, safety and security.
Strategies suggested for North Cyprus Tourism are;
Physical plan and regional plans, promotion and marketing( diversification), skilled human resource for quality, transportation facilities and infrastructure, product mix , organization and involment of all stakeholder, public education and awareness, protection of manmade-natural resources.
Keywords: Tourism, sustainable, destination, North Cyprus.
Bio: Prof. Dr. Mehmet Altinay is Dean, Faculty of Business and Economics in University of Kyrenia. He is the Professor on tourism education. More than 14 years, he was the parliament member in TRNC. He did several ministry duties in his political life. He has professional expertise on strategic planning in tourism and higher education sectors. In terms of tourism education, he has several books, publications and research projects. His research interests are tourism services, tourism as service for disabled citizens, strategic planning, entrepreneurship, innovation, etc.
---
Prof.Dr.Deniz Elber Börü
Marmara University
Faculty of Business Administration
Business Administration Department
Keynote Title: "Are we really different? Comparison of Generation X and Generation Y employees In Terms of Work Style and Entrepreneurial Intention"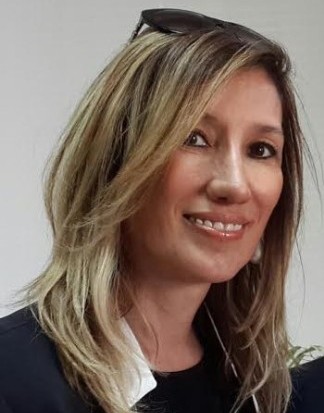 Abstract: In recent years organizations are faced with a new challenge: how to motivate and manage generation Y employees (Luttrell, & McLean, 2013). These new young professionals born after 1980s are said to be more confident and autonomous, has greater mobility and less commitment, prone to technology, and social networks (Alexander & Sysko, 2013; Dixon, Mercado & Knowles, 2013; Holt, Marques & Way, 2012). They want to shape their lives; flexibility, and work-life balance is more important than ever (Yüksekbilgili, 2013). However, there are also conflicting ideas and lack of enough academic research (Klun, 2008; Lyons & Kuron 2014; Kuhl, 2014; Montana & Petit, 2008; Rawlins, Indvik & Johnson, 2008). The purpose of this study is to develop a scale toanalyze the differences between these generations.
As a first step of this study interviews are conducted to find out in what way GenY employees perceive themselves different. And based on interview results and literature sixty-item work-style questionnaire is formed.
As a second step of this study it's aimed to measure differences in entrepreneurial intention of generations X and Y, in comparison to society values and gender. A multi-item questionnaire is used, composed of entrepreneurial intention (Linan & Chen, 2009) and society values (Börü, 2004) scales.
This study was conducted with the purpose of developing a work style questionnaire to measure differences between GenX and Gen Y employees. Work style scale is still in development stage, but so far, a 42-item 15-factor questionnaire seems to differentiate between generations. Naturally, further study is needed to confirm factor results and to test if results are generalizable. Therefore, testing the questionnaire with new samples and conducting confirmatory statistical techniques is necessary.
As the results indicated, Work style, 42-item 15-factor, questionnaire seems to differentiate between generations and the amount of entrepreneurial intention changes depending on gender and generations. However society values does not affect entrepreneurial intention. Naturally, further study is needed to confirm results and to test if results are generalizable.
Bio: Prof. Dr. Deniz BÖRÜ graduated from Erenköy Girls High School. She received her undergraduate degree from the Faculty of Business Administration at Istanbul University. She received her M.A and Ph.D. degrees from the Division of Management and Organization in Institute of Social Sciences Business Administration Department at Marmara University and became an Associate Professor in 2006. She still lectures "Introduction to Business", "Business Management", "Entrepreneurship and Small Businesses", "Entrepreneurship and Business Plan", "Human Resources", "Scientific Research Methods" and "Modern Management Techniques" in the Division of Management and Organization in the Faculty of Economics and Administrative Sciences, Department of Business Administration at Marmara University. She served in different administrative positions (deputy institute principal, strategic planning and quality works, student club president) at Marmara University. She provided consultancy services for the Department of Human Resources and Quality Consultancy of Istanbul Police Department between 2009 and 2010. She has published a great number of academic articles and conducted many researches. She is married and has one daughter.
---
Prof. Dr. Osman Nuri Uçan
Dean of School of Engineering and Natural Sciences
Professor of Electrical & Electronics Engineering
Altınbaş University, Istanbul
osman.ucan@altinbas.edu.tr
Keynote Title: "Application of big data in economics and business administration"
Abstract: Over the last few decades big data became an important challenge and opportunity in data science and related areas. Since big data contains every aspect related to humans, from personal to commercial activities; it has a wide range of applications including health services, education, industries, commerce, telecommunications, economics and business administration. Big data can bring the efficiency in the commerce, relations between the customers and the companies and improve the efficiency of a business. Examples to big data applications include trade surveillance, analysis of trading patterns, targeting in consumer services, market-based analysis, cross-channel analytics, risk management, in-house productivity and analysis of user feedback. This report summarizes recent advances on big data applications on business administration, finances and economics.
Keywords: Big Data, Economics, Business Administration, Commerce
Bio: Osman Nuri Uçan was born on 01/01/1960. He received his B.Sc, M.Sc and Ph.D degrees in Electronics and Communication Engineering from Istanbul Technical University (ITU) in 1985, 1988 and 1995, respectively. He was a faculty member at Istanbul University Faculty of Engineering between 1997-2010 and became a full professor on 2004. He served as the dean of the Faculty of Engineering of Istanbul Aydın University between 2011-2016. Since 2016, he is the dean of the School of Engineering and Natural Sciences and the head of department of Electrical and Electronics Engineering in Altınbaş University. His research interests include communications, image processing and biomedical applications. As the author of over 90 journal articles, he has around 1400 citations and listed among the 1500 successful scientists in Turkey.
---
Prof. Dr. Adem Karahoca
Bahcesehir University
Keynote Title: "Industry 4.0 and Big Data"
Abstract: Human, devices, infrastructures and sensors communicate, transfer data and generate data. This cycle accumulate volumes of data called as Big Data. New IT enhances the fourth industrial revolution. In Industry 4.0, data generated by several sources like machine controllers, sensors, manufacturing systems. To support the data needs in these Factories of the Future, a Big Data Analytics architecture have to be constructed. Future factories will be  based on volume, variety and velocity of data, to create sustainable innovation in the Future. This presentation addresses key challenges, proposing and implementing a Big Data Analytics architecture. In this work, all the data lifecycle, from collection to analysis, is handled, taking into consideration the different data processing speeds that can exist in the real environment of a factory (batch or stream).
Biography: He is a software engineer and holds a PhD degree in Software Engineering.  He is giving lectures in management of information systems, IT management services, data mining and software engineering. He has interested in human computer interaction, web based education systems, data mining, business intelligence, big data, big data in bioinformatics and management information systems. He has published articles, books and book chapters at the prestigious journals about use and data mining applications of business information systems in health, tourism, and education. He has edited and coedited books in data mining, mobile computing, data mining applications in engineering and medicine. He is coordinator in medical informatics in BAU Health and Sciences Institute. He is an academic member at the Academic World Education and Research Center. He is the founder rector of Bahçeşehir Cypurs University in Lefkoşa at Cyprus.
---
Prof. Dr. Uğur Yozgat,
Istanbul Kultur University, Turkey
Keynote Title: "Quality Issues in Higher Education"
Abstract: The issue of better quality in higher education has been a great concern for all quarters of the higher education community and outside the community, as well. The different stakeholders;government officials, employers, accrediting agencies, university administrators, institutional researchers, faculty, faculty development specialists, staff, and students, all have something to share concerning this topicand have their own perspective and gauge the quality of higher education on different parameters in their own framework. First, it must be recognized what is meant when referring to quality. Broadly speaking, there are some popular ways to frame the issue of quality in higher education; quality as endurance, luxury and prestige, conformance to requirement, continuous improvement, value added etc. Issues surrounding measurement further complicate the concept of quality in higher education. However, what people propose to measure in higher education is grounded in their definition of quality, so there are widely divergent views about measurement, and how organizations propose to conduct measurement activities can create many difficulties. Is it possible, however, to establish a uniform set of quality measures that will work throughout the entire higher education community? Other important issuesare how to implement quality enhancement models, how to fit them organization's culture and structures, what is an acceptable standard, how to ensure quality in an expanding higher education system, how will the technological changes effect quality expectations, what is the role of quality agencies, and especially what is the role of leaders?
Bio: Dr. Uğur Yozgat is a Professor of Management and Organization and Head of the Social Sciences Institute and Business Department at Istanbul Kultur University in Istanbul, Turkey. He has a MSc degree in Electronics and Telecommunications Engineering and a PhD degree in Management and Organization.
He is one of the founders of the International Strategic Management and Managers Association (ISMMA) and one of the Organizing Committee Members of the International Strategic Management Conference and International Conference on Leadership, Technology and Innovation. Dr. Yozgat is a Board Member of many National and International Conferences, an Editorial Board Member of Journal of Global Strategic Management (JGSM) and many of National Journals. He was Chair of many National Conferences such as "National Management and Organization Conference", "National Business Conference" etc. Dr. Yozgat is also a reviewer of many National and International Journals and Conferences.
Dr. Yozgat has experiences in conducting professional training such as Management Information Systems, Knowledge Management, Electronic Commerce, Total Quality Management, Quality Systems (ISO 9001, ISO 14001, ISO 18001), communication skills, leadership skills, sustainability, entrepreneurship, decision makings etc. for many corporations in Turkey.
His research interests include strategic management, information systems management, knowledge management, customer relationship management and decision making. He has several papers published in national and international journals and conference proceedings. In 2013, he was awarded by Turkish Academy of Social Sciences for the valuable translated lecture book edited by him.