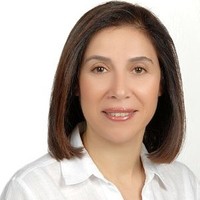 Prof. Dr. Fatma Gülruh Gürbüz
Prof. of Management and Organization
Marmara University, Turkey
Keynote Title: "Soft Skills for  Employability  and The Role of Higher Education Institutions  in Providing Them"
Bio: She studied at English High School for Girls. She graduated from Marmara University, Faculty of Economics and Administrative Sciences, Department of Business Administration (in English) in 1988 . She received her Master's degree from Human Resources Management Program (in English)   of  Marmara University   Social Sciences Institute (1991), and Ph.D degree from Business Administration Program (in English) of  Marmara University   Social Sciences Institute (1994). She became Assistant Prof.in 1998, Associate Prof. in  2004 and full proffesor in 2009 .She was the  Department Head of Tourism   at Cyprus International American University ( 1996-1997).   She was the Director  of Marmara University  Social Sciences Institute (2014-2017). Still, she is the Department  Head of Management and Organization in Business Administration Department (in English) of  Marmara University, Faculty of Business Administration  and  Director  of  Management and Organization MA and PhD programs (in English) of Marmara University  Social Sciences Institute.
Abstract:The  21st century  has experienced the highest level of globalization. The world of employment has changed , technology is impacting practices and experiences while societies are becoming more global and multicultural. Therefore, the priority now is to equip  students with  21st century skills  so that they can quickly adapt and  be  successfull  in  highly competitive workplace. These  skills  mostly  include knowledge  skills, work habits and character traits that are critically important for success. Employers who visit universities for recruitment   indicated that students do not have the essential skills needed for the job market. Employers seek applicants with capabilities, skills, abilities, and personality attributes appropriate for their work environment . Studies   have demonstrated a skills gap between employers' needs and the skill sets of university graduates . This skills gap has been observed across nations  and across disciplines  . So employability is becoming one of the main goals for education systems.
Employability is about having the capability to gain initial employment, maintain employment and obtain new employment if required. Employability skills include two categories of skills: hard ( technical ) and soft skills The term soft skills, used interchangeably for nontechnical skills such as communication, teamwork, leadership, conflict management, negotiation, professionalism, , ethics and is defined as the interpersonal, human, people or behavioural skills needed to apply technical skills and knowledge in the workplace.. Technical skills are also referred to as hard skills, which can be acquired through training and education or learned on the job . The complement of soft and technical skills is known as employability skills. The lack of hard skills is easier to manage as it can be learned by on-the-job retraining, but the lack of proper soft skills creates barriers and distortion in communication in the workplace
The universities' mission is spreading knowledge among the younger generations. Students attend to university to learn a profession and improve their employment opportunities .While technical skills are a part of many excellent educational curricula, soft skills need further emphasis in the university curricula so that students learn the importance of soft skills and develop them at the early stages of their academic programs before they begin their business career.
---
---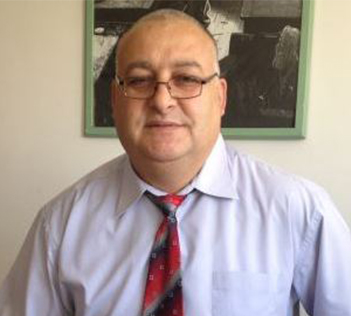 Prof. Dr. Huseyin Uzunboylu
Near East University, North Cyprus

Keynote Title: Will be announce