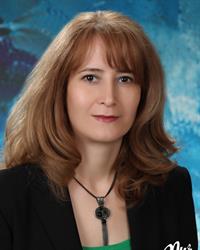 Prof. Dr. Gülbeyaz CAN
İstanbul University, Turkey
Keynote Title: "NURSING ASPECTS OF PALLIATIVE CARE"

Abstracts: In 2009, the Turkish Ministry of Health, Cancer Control Department, launched a 5‐year national cancer control program. This program includes five main initiatives: registry, prevention, screening and early diagnosis, treatment, and palliative care.
Depending on WHO guide on Palliative care, the palliative care study group consists of 3 nurses, 3 physicians, 1 psycholog, 1 social worker and 1 palliative care physician developed the strategies to establish palliative care centers and improve awareness of palliative care
Today in many cities of our country, the establishment of the palliative care units has completed in 414 government hospitals and palliative care services are available not only for cancer patients but also for all patients who need palliative care.
In 2010, many nursing specialties, such as oncology nursing, diabetes nursing, and home care nursing are identified in the scope of the nursing law. Palliative care nursing is not recognized as a nursing specialty. Only the roles and responsibilities of oncology nurses who give palliative care to cancer patient are identified in the nursing law. According this law different palliative care services provided by oncology nurses in Turkey. The oncology nurses who work with palliative cancer patient are responsible to:
Provide an ongoing emotional support to patients and their families.
Evaluate and manage the patients' pain and other symptoms, and educate the patients and their families to allow them to control symptoms at home.
Inform patients and their families regarding their access to hospital and urgent care services.
Help patients to attain and maintain daily self‐care and control, assist them in decision‐making, and thereby increase their quality of life.
Identify social support mechanisms available for patients and their families, and help them benefit from these support mechanisms.
Inform patients and their families about the economic aspects of the disease, as well as the financial supports available for them.
There are no Higher Education Council (YOK)‐approved palliative care education programs, curricula or graduate/postgraduate programs for oncology nurses on palliative care. Because of that the palliative care of cancer patients is provided by generalists nurse who have completed their undergraduate or graduate education
Bio: Gulbeyaz Can born in 1971, Kardzhali, Bulgaria. In 1993, she completed nursing education at Istanbul University Florence Nightingale School of Nursing. Between 1993 and 1995, she worked as a cardiovascular surgical intensive care nurse at the Istanbul University Institute of Cardiology. Her academic life started in 1995, as a research assistant at the Medical Nursing Department in Istanbul University Florence Nightingale School of Nursing. In 1996, she completed her master thesis, studying the efficacy of education in managing chemotherapy-related side effects and in 2001, PhD thesis, assessing the fatigue level and care needs of the breast cancer patients. In 2010, she received her Associate Professor title. In 2015 she was appointed as Professor of the Medical Nursing Department and still continues this duty. Between 2005 and 2010, she was an oncology nurses' representor at the National Cancer Advisory Board of the Turkish Ministry of Health and took an active role in establishing of the palliative care standard of Turkey. In 2016, she was involved in the creation of the palliative care modules, at the workshop organized by the Public Health Department of the Turkish Ministry of Health. She works not only in academic, but also in clinical area as a clinical nurse consultant with cancer patients since 2005. Her primary responsibility is patient education and counseling. She has many contributions to the literature on cancer, palliative care, and other research topics. She has many national and international publications, presentations and lectures. The focus of her studies is an evidence-based symptom management in oncology. Five consensus meeting address this issue was organized by her in last 10 years. In all meetings standards of care in oncology nursing was established to ensure better care for cancer patients and reference books reflecting the decisions taken during the meetings were published and presented to all nurses working in Oncology. "Leman Birol Award" in 2005 by the Turkish Oncology Nursing Association and "The International Award for Contributions in Cancer Care" by ONS in 2018 was given to Prof.Dr. Gülbeyaz Can for her contributions to Oncology Nursing.