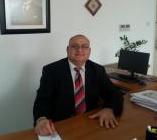 Prof. Dr. Hüseyin UZUNBOYLU
Near East UniversityDean, Faculty of Education
Head, Department of Educational SciencesHead,
Division of Curriculum and Instruction
Editor-in-Chief, Cypriot Journal of Educational Sciences
President, Cyprus Educational Sciences
---
Prof.Dr. Uğurcan Akyüz
Faculty of Fine Arts and Design
Near East University, TRNC
Keynote Title:  Will be Announce…
Bio: Prof Akyüz is a faculty member of Fine Arts and Design, at the Near East University. He graduated from Gazi University, Faculty of Education.
He has an MA on image analysis on portrait photography, and a PhD in Graphic Design. He has supervised several MA and PhD dissertations. Published a book, six peer-reviewed journals, four symposium proceedings books, three artist' retrospective book, eight graduation exhibition catalogues, twentyseven various exhibition brochures; over 150 articles for newspapers, and prepared and presented 85 TV programmes in art, education and design fields. He also organized several exhibitions and took part in workshops, national and international level.
He worked as a founder dean for Near East University Faculty of Fine Arts and Design; as dean at Hacettepe University Faculty of Fine Arts; and Near East University Faculty of Architecture.
Ugurcan Akyüz, one of the pioneer practitioners of digital art in Turkey and TRNC, has developed a new presentation language for reality by combining the fancies of the instant frames of everyday life into layers of different times with cultural imagery. His language; consists of surreal forms that emerge when controlling technical possibilities at the pixel level in the digital medium. Akyüz has created numerous art works, that have re-poeticized these manipulated forms with using traditional methods.
He opened a total of nineteen solo exhibitions, nine of them were abroad. Akyüz also received many awards including the "award of success" given for a digital print work for the first time in the history of Turkish art. He has a lot of works on the domestic and abroad museums, in the private and public collections. He was a member of 16. Asian Art Biennale, Bangladesh.
He was invited and spoke as a keynote speaker on art, design, academy and education at five important congresses.
---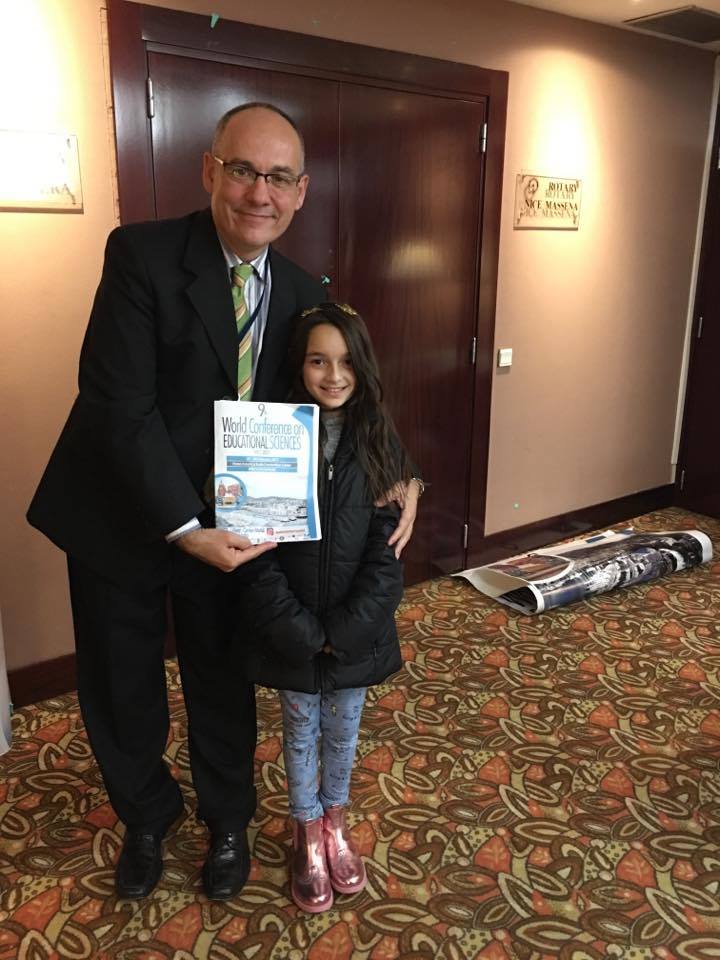 Dr. Jesus Garcia Laborda, PhD, EdD, MA, MEd
Associate Professor-Profesor Titular
Head, Modern Philology Department
Universidad de Alcala
web: https://portal.uah.es/portal/page/portal/epd2_profesores/prof153604
Researchgate: https://www.researchgate.net/profile/Jesus_Garcia_Laborda2
Researcher ID: http://www.researcherid.com/rid/E-1797-2012
Keynote Title: "Challenges for teacher education evaluation in the 21st century through current pedagogical paradigms"
Abstract: The 21st century demands teachers who can be aligned with the TPACK. The presentation describes this and other paradigms and the application in teacher education. This also leads to the need to redefine how we actually assess formally and informally our teacher candidates with the inclusion of technology, contents, methodology and, in certain cases, the use of second and third languages. The presentation concludes with suggestions for an international audience.
Bio data: Dr. Jesús García Laborda has a doctorate in Linguistics and another doctorate Didactics. He has more than 200 academic papers. Additionally, Dr. García Laborda run educational missions and projects in Croatia, Slovenia and Bosnia during the wars. Currently, he is the chair of the Modern Languages department of Universidad de Alcala (Madrid-Spain), an expert in international teacher education and computer based language testing.
---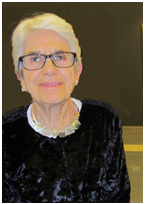 Prof. Dr. Ömür Bakırer
Middle East Technical University,
Faculty of Architecture, Graduate Program in Conservation
Keynote Title: "Conservation of Art Works"
Abstract: This paper will briefly examine the theoretical and practical background for the conservation of art works. Art is defined as "the expression or application of human creative skill and imagination". It is the self-expression of the individual artist who puts down his inspirations into a format and presents it to the aprreciation of others. It is an innovative and imaginative activity, resulting in the production of paintings, drawings,  sculpture and also ceramics and glass works that are both functional and appealing. The artist is involved in the principles of design and elements of art like form, proportion, balance, colour, light and others, but these concern him, only from his own point of view, as much as they please his fancy. Therefore he is selective in all issues. He may distort the figures, the colors, play around with the compositions and he may choose any material that pleases him for the creation of his unique work of art.
With all their tangible, intangible and  individual characteristics, each work of art,  has to be preserved and   transmitted  to future generations as the cultural heritage of a specific culture in a specific time. Elapse of time, natural and men made damages, interventions by unskilled persons and other harmful issues  have  usually made it necessary to take serious steps for the care and conservation of art works. The conservation of  art works then becomes the unavoidable obligation of the art collectors and museums.  Conservation involves basic maintenance methods repeated at regular intervals, as well as thorough interventions undertaken with the  collaboration of experts specialized in different areas. Since  the beginnings of the twentieth  century, like with our architectural heritage,  issues related to the conservation of art works is  also discussed on international platforms,  as they too are considered as elements of world cultural heritage.
The paper will discuss these and similar issues.
Bio: Ömür Bakırer (1939, Zonguldak) 1959'da açtığı sergi sonrası, 1959-60'da Floransa'da Istituto Statale della Arte'de seramik eğitimi gördü. 1962, AÜ DTCF Sanat Tarihi Bölümünde Lisans; 1964, Chicago Üniversitesinde Yüksek Lisans; 1969 AÜ'nde doktora eğitimini tamamladı. 1971-72 arasında ABD'de New York ve Harvard Üniversitelerinde; 1986-87, Alfred; 1996-98 Harvard Üniversitelerinde Fulbright ve Ağa Khan bursları ile akademik ve sanatsal araştırmalarını sürdürdü. Dokuz sergi açtı, yurt içinde ve dışında sergilere katıldı, cam çalışmaları ile iç mekân aydınlatma düzenlemeleri yaptı. 1966-2006 arasında ODTÜ, Mimarlık Fakültesinde öğretim üyesi olarak görev yaptı ve halen görevini emeritus profesör olarak sürdürmekte, kendi atölyesinde çalışmalarına devam etmektedir.
After her solo ceramic exhibition in 1959, she attended ceramic classes at the Istituto Statale della Arte in Florance. In 1962, she received her BA degree in Art History from Ankara University, Faculty of Liberal Arts; in 1964, she received her MA degree from the University of Chicago, and in 1969, she received her PhD from Ankara University. She continued her academic and art studies at New York and Harvard Universities in 1971-72, at Alfred University in 1986-87 as a Fulbright Scholar, and at Harvard University in 1996-98 as a Aga Khan Scholar. The artist exhibited her art work in nine solo and several group exhibitions, both in Turkey and abroad. She has produced glass art and done interior lighting arrangements. She was an academic member of METU Faculty of Architecture in 1966-2006. She is still on the teaching staff of METU as an emeritus professor and continues her art studies in her own studio.