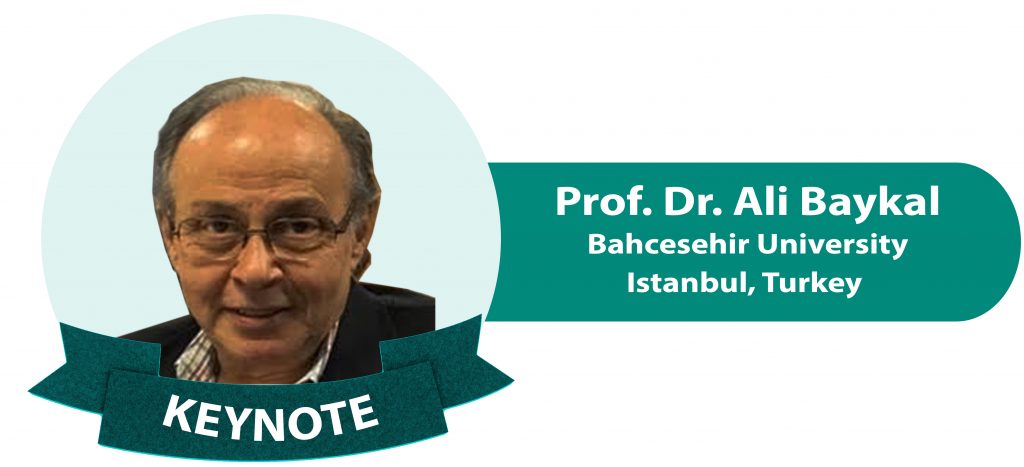 Keynote Title:
HOMO SAPIENS vs. MACHINE SAPIENS: WHO WILL EDUCATE WHOM?
Eternal questions about the education in future are as follows:
Eternal questions about the education in future are as follows:
What will be the compelling inputs to instructional systems in foreseeable future?
Information bang is affecting all components of educational systems. Artificial Intelligence and Robotics will be the major items in the agenda of educators for the next coming years.
What will be the trendy learning outcomes of future education?
Human beings will hopefully take control of the behavior of the robots propelled by AI just like they control the behavior of nature and matter.
How will the social interactions be reconfigured in instructional systems?
Learning is an individual process but there are always others involved. This implies that cooperative modes of interactions will override competitive styles.
What are the favorite physical settings of 21st Century education?
Anywhere in the universe can accommodate some kind of educational event. Strengths of distant learning and advantages of school activities will be blended for effective instruction. Authentic work places and schools will be brought together to make instruction relevant to reality.
Can expository and discovery strategies replace one-way traffic in teaching methods?
Offering lip service via chalk and talk is outmoded. Active appropriate student practice is the essential condition to materialize discovery approach.
How will the educational media evolve in the near future?
AI and Robotics are transforming all of the components of instructional systems, and they change the media and the message in the first place. Techno-mania and techno-phobia are dividing the society. Digital divide is multiplying the adverse effects of inequality in society.
What will be the role of "teacher" in the internet era?
Technology took over the mission of knowledge transmission from the teachers but it doesn't mean that technology can replace teacher. Teacher's social intelligence will maintain its uniqueness in instructional systems.
Bio: Ali Baykal received his BS degree in Physics from Middle East Technical University in Ankara, Turkey in 1970.  He obtained his MS and Ph. D. degrees in the field of Curriculum Development and Evaluation from Hacettepe University Ankara in 1973 and 1980 respectively. In 1974 he joined Boğaziçi University, Istanbul. He taught courses and conducted research in different fields of education. He served as the chairman of The Department of Science Education between 1982 and 1997. In 1998 he led the establishment of the Department Computer Education and Educational Technology. Within the years 1998-2002 he became the General Director of the Schools of Terakki Foundation in Istanbul. At the end of 2002 he rejoined Faculty of Education, Boğaziçi University where he served as the Dean of the Faculty between 2005-2010. During the same period he had been a member of the executive council of Turkish UNESCO commission. Since 2013 he is serving as an instructor at Bahçeşehir University. Ali Baykal published in national journals, and submitted papers to international conferences. He developed "general aptitude tests" to be used in personnel selection programs of some financial institutions in Istanbul.  He had been the editor-in-chief of the Boğaziçi University Journal of Education several times. His major research areas are systems thinking in curriculum design, measurement and evaluation, computer applications in teaching and assessment, with a particular emphasis on creativity. He periodically explores data relevant to human development indicators, world university rankings and high-stake entrance exams to draw correlational and comparative inferences.
Bedri Baykam
World President
IAA -Official partner of UNESCO
International Artist