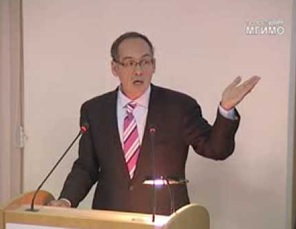 Dr. Jesus Garcia Laborda, PhD, EdD, MA, MEd
Universidad de Alcala
Keynote Title: "Where is the future of Bilingual Education?"
Abstract: Bilingual education, especially English-Local Language, is becoming a common trend everywhere in Europe. While in the 1990s and 2000s it was widely praised in the last 10-15 years its limitations have become more evident. This presentation intends to give a light on what the current research is and what the future issues might be. The presentation begins by defining bilingual education outside the English class, its issues and problems. The second part addresses future studies that could be done for academic purposes. The presentation concludes with some suggestions for researchers.
Bio:Dr. Garcia Laborda is currently an associate professor from Universidad de Alcala and a member of the committee of Revista de Educación (Journal of Education, an ISI SSCI journal). Dr. Garcia Laborda worked in different stages of six series of ELT textbook. He worked as freelance teacher trainer for Macmillan and Oxford University Press. He is also the author of about 70 journal articles plus about 100 of different types. He has also led four research projects and participated in nine more. As a visiting professor, he has visited Lithuania, the US, Cyprus, Turkey and was a guest professor at the University of Antwerp (2009) and Penn State University (2013). His current research includes technology enhanced language learning and testing, teacher education and English for specific purposes.
---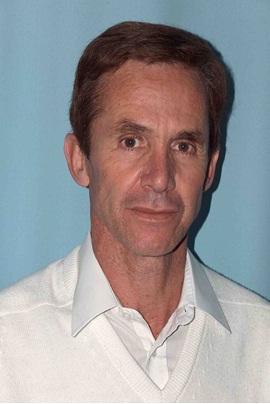 Prof. Dr. Kobus Maree
Department of Educational Psychology
University of Pretoria
South Africa
www.kobusmaree.org
Keynote Title: "Harmonizing scores and stories to enhance the contribution of mental health practitioners: Changing the language and practice of career counselling discourse"
Bio: Prof Maree is a Professor in the Department of Educational Psychology at the University of Pretoria. His main research interests are career construction counselling for life designing, emotional intelligence and social responsibility, and learning facilitation in mathematics. He links research results to appropriate career choices and to life designing.
Past editor of the South African Journal of Psychology, managing editor of Gifted Education International, co-editor of the SA Journal of Science and Technology and a member of several national and international bodies, including the National Career Development Association (USA), the Society for Vocational Psychology (SVP) (USA), the International Association of Applied Psychology (IAAP) (USA), the Psychology Association of South Africa (SA), the South African Academy of Sience and Arts (SA Acad), and the Association of Science of South Africa (ASSAf). He has been the author of more than 120 peer reviewed articles and 60 books or chapters in books since the beginning of 2002. In 2009, he was awarded the Stals Prize of the South African Academy of Science and Arts for exceptional research and contributions to psychology. Prof Maree has supervised 43 doctoral theses and master's dissertations since 2001.
He was awarded the Chancellor's Medal for Teaching and Learning from the University of Pretoria in 2010 and has been nominated successfully as an Exceptional Academic Achiever on four consecutive occasions (2003-2016). He has a B rating from the NRF.
A regular keynote speaker, he was invited to be one of the State-of-the-Science speakers at the International Congress of Applied Psychology, the flagship event on the international psychology calendar, which will be held in Paris, 8-13 July 2014. Topic: Connecting life-themes to construct self-portraits.
---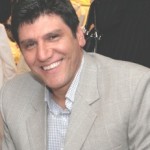 Prof. Dr. Ali Rahimi, Ph.D. in Applied Linguistics
Editor-in-chief, Global Journal of Foreign Language Teaching
Associate Professor,
Bangkok University
rahimijah@yahoo.com 
Keynote Title: "Is Cross Cultural Communication  a Poisoned Chalice?"
Bio: Ali Rahimi, Ph.D.  is an Associate Professor of Applied Linguistics at Bangkok University. He is the author of 13 books. Four recent titles are Critical Discourse Analysis, The Art of Communication, Roadmap to Meaning: Fine-tune Your Translation Skills,  Textbook Evaluation. He has translated 12 books on CDA, Creative Intelligence, Psychology, Sociolinguistics, and Pragmatics, etc. He has also published extensively in various reputable international journals and has presented his articles at national and international conferences. He has run workshops throughout Asia and Europe on Creativity, Critical Thinking, Communication Skills, Critical Discourse Analysis, Language and Culture and Research Designs. He has had major roles in international educational associations as well as curriculum development policies and has served on numerous editorial boards. He has worked with Croatian Public Relations Association (CPRA) and teachers' professional development and research at BAU in Istanbul, Turkey.  He has also collaborated with the South Korean Educational Development Organization and KJEP. He is a guest editor of Elsevier, Social and Behavioral Sciences (2014 and 2015).  He has also been the president of LINELT, 2013 and LINELT, 2014.  He is the editor-in-chief of the Global Journal of Foreign Language Teaching. He has been a keynote speaker at a number of international conferences such as 2nd Global Conference on Contemporary Issues in Education , 27-28 August 2015,  The University of Chicago, Chicago, USA ; 6th World Conference on Psychology and Counseling,  and Guidance: Turkey , 14-16 May, 2015,  and The Third International Conference on Language, Discourse and Pragmatics : ( LDP, 2015), etc.
---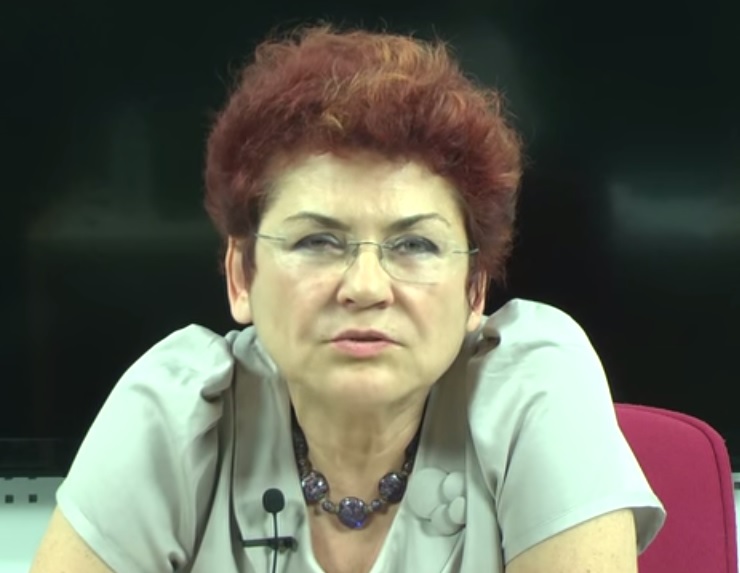 Prof. Dr. Tulay Bozkurt
Istanbul Kultur University
Keynote Title: Understanding the role of positive emotions as a learning tool at schools
---
Prof. Dr. Rosa Alonso
Keynote Title:"Exploring cross-linguistic influence in Second Language Acquisition"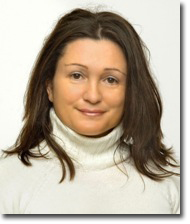 Bio: Rosa Alonso Alonso is a Senior Lecturer of English at the University of Vigo. She has previously been a member of the staff at the University of Santiago. She is the editor of VIAL (Vigo International Journal of Applied Linguistics) and the Project Manager of the research team Method and Materials for the Teaching of Foreign Languages. She also belongs to the research group SPERTUS. She has been engaged in different research projects concerning Second Language Acquisition. Her main research interests include language transfer, interlanguage, second language learning, academic writing and spoken language. She has a number of publications on these areas, including The Role of Transfer in Second Language Acquisition (2002, Servicio de Publicacións: Universidade de Vigo). She is co-author of the Diccionario de Enseñanza y Aprendizaje de Lenguas (2007, CLE International) and has collaborated in different journals and in the organisation of various conferences.
Abstract: In the field of Second Language Acquisition, cross-linguistic influence has raised great empirical interest even before the field was formally established. The vast number of empirical and theoretical studies have helped to shed light on a phenomenon that is present in all learners. As research in CLI has been mainly exploratory in nature, following a research-then theory approach, the complex nature of CLI will be explored from the early approaches to the current trends which will take us to the important developments that have taken place in the latest years. We will discuss the relevant new directions in research and results will be presented that show the relationship between CLI and cognition in the acquisition of English as a Second Language.
---
Prof. Dr Loreta Ulvydienė
Professor of Intercultural Communication and Studies of Translation
Vilnius University,
Kaunas Faculty of Humanities, Lithuania
Loreta.Ulvydiene@khf.vu.lt
Keynote Title: Censorship and Translation
Abstract: The act of translation is a conscious process that cannot resist either cultural or political beliefs or ideologies. Therefore, in the case of censorship, internal and external forces that affect translation process are considerably intensified, especially when the translator holds ideologies contrary to the target language (TL) regime. Thus, even though 'politics' and 'translation' are two rather different concepts they are strongly interrelated, since translation is influenced greatly by political movements and translation itself becomes subjected to political gain and / or dividends and agenda. Furthermore, if censorial ideology collides with the final translation, such kind of pressure leads to rewriting the text or conscious erasure of unwanted parts of the discourse. If internal or external forces of censorial ideology affect the translator before the actual translation process it ends up breaking the coherence between source and target texts. In any way censorship is seen as an expression to consolidate one's power and dominate over source language culture and ideology (cf. Peter Fawcett).
Thus, some ideological pressures appear from cultural alter ties and the friction between source language (SL) culture and target language (TL) culture, especially when the SL culture lacks or overflows with the ideology that is not appropriate to a TL culture, arises. In the case of such appearance, some translators have censorship adapted to their works while other translators, who are not in agreement that SL and TL texts should lose coherence, choose to censor translations on their own, however, in the most subtle way possible (in this particular case the translator becomes the censor). In the case of Soviet regime, the translator was influenced either by an external force (i. e., censorial government or its institutes) or internal force (personal beliefs). Therefore, from the view point of the censorial target language, translation was viewed as a tool for manipulation.
Further on, in the case of Soviet censorship, translation had two aims: i) to protect TT readers from the unwanted influence and ideology coming from the SL culture and ii) to support and promote Soviet ideology and beliefs.
In addition, according to a Lithuanian publicist, poet and translator Tomas Venclova, generally speaking it is impossible to avoid deformation and gaps during the translation process. There are various aspects for breach of coherence between source and target texts, for example, "insufficient competence of the translator or insufficient maturity of the very culture" (1979). However, he claims that the strongest force for the deterioration of coherence between source and target texts "is the conscious and planned ideological deformation characteristic to totalitarian countries" (ibid., 25) where printed material is controlled by censorial institutes more rigorously during wartime rather than peacetime for the fear that censorial TL culture will be violated by SL ideologies. Ultimately, the notion of desirable and undesirable literature appears which does not destroy the TL culture; rather, it creates a completely unique culture that arises from native tradition.
Bio: Loreta Ulvydiene is a Professor of Inter Cultural Communications & Translation Studies at Vilnius University Kaunas Faculty of Humanities (VU KHF), Lithuania; Principal for Lithuanian & Baltic Operations at EuCrf (European Center for Research and Financing) based in Israel; former Vice-Dean at Lithuanian Academy of Arts Kaunas Faculty and Vice Dean at Vilnius University Kaunas Faculty of Humanities with special responsibilities in the area of Project Coordination.
Prof. dr. Loreta Ulvydiene has developed and taught courses in Translation and Cross-cultural Communication, Audiovisual Translation, Literary Theory and Criticism, Academic Language and Research Methods, Mass Communication, American literature and more. She has been contributing to the Universal Lithuanian Encyclopaedia, published by the Science & Encyclopaedia Publishing Institute and has been the author of numerous papers and articles. Prof. dr. Loreta Ulvydiene is a member of EAAS (European Association for American Studies) and EST (European Society for Translation Studies), ESSE (The European Society for the Study of English) and a member of Editorial Boards of Journal for Distance Education TOJDE and Black Sea Scientific Journal of Academic Research.
In 2013 Prof. dr. Loreta Ulvydiene became the President of LINELT conference in Antalya.
---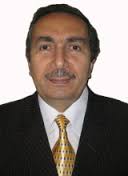 A/Professor Ergun Gide, PhD
Deputy Dean Research | School of Engineering and Technology
CQUniversity Australia, 400 Kent Street, Sydney NSW 2000
Keynote Title: "Is Big Data means Big Business, Education and Big Money? Cases on the Challenges and Opportunities for Governments, Businesses, Language learning and Educational Providers"
---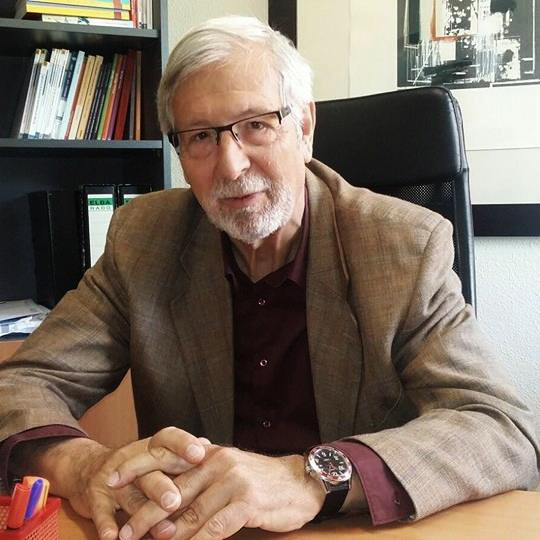 Dr. Miguel Zapata
Universidad de Murcia, Spain
Keynote Title: "The new paradigm of post-industrial education: Breaking traditions"
Abstract: There are several facts that make us realize the need for a new theoretical framework: Sufficient technological potential, the existence of personal learning spaces, with data and information associated with students, and especially the need to build a system of ideas, references, best practices and research, allowing teachers and professionals effectively take advantage of these possibilities. That framework should enable us more than unite these elements, integrate the contributions of educational theory and learning that exist so far. We therefore find it takes a new theoretical framework that integrates existing theories as bases of new methods "located" in the new conditions.
The existing level of technological development with the naturaleaz of the new knowledge society leads some authors as Reigeluth and Merrill to propose a new educational theory aided by technology. It is the new paradigm of education (New Paradigm of Education) in post-industrial knowledge society.
The current paradigm of education was developed during the industrial era. So we could not afford to educate or train all people to the highest level, we did not have that need. At that time, the predominant form of labor was manual labor. Thus, if we brought everyone to the upper level, very few have been willing to work doing mechanical tasks again and again. What we needed in industrial society was an educational system that will select students. A system that separated children should do manual work, which should be managers or professionals. This is the reason why our schools evaluated by rules rather than by criteria: it comes to selecting students. The same applies to our training systems. Being consistent with this principle, the main problem of our education and our training systems are not teachers or students: the system. A system that is designed to assign to the selection for learning.
This presentation will detail some of the features of the new educational paradigm and the conditions that arise, as well as the circumstances that make it happen now. also we discuss methods and teaching universal principles, then try to adapt those methods to particular situations and solve the possible contradictions and problems this poses to existing educational systems.
Bio: Dr. Zapata  holds a PhD in Computer Engineering from the University of Alcala de Henares.
Degree in Mathematics, specializing in Probability, Statistics and Operations Research from the University of Valencia. Honorary Professor of the Center for Training and Professional Development at the University of Murcia. Performs tasks of advice and training in virtual university teaching.
Investigator number Interuniversity Institute for International Economics.
Professor of the University of Alcalá. Department of Computer Science. Interdisciplinary Master coordinator computer. Advisor Innovation Unit of the University of Murcia.
Member of doctoral programs interdiscict and Engineering Information and Knowledge, University of Alcala de Henares.
Professor and Coordinator since 2006 Master in Computer Science Multidisciplinary of the School of Engineering. University of Alcala de Henares. TEACHING AND LEARNING SPECIALIST ELECTRONIC.
Representative headquarters in New York COMMISSION ON INTERNATIONAL DISTANCE EDUCATION since 2003, has consultative status, special category, the Economic and Social Council UNITED NATIONS.
Member of the International Council (based in Geneva) of the International Commission on DISTANCE EDUCATION, nonprofit organization created in 1997 to promote and improve distance education.
Reviser of R + D + i of the Ministry of Education and the Ministry of Industry.
Evaluator of the European project Horizon 2020
Professor of Education since 1991.
Editor since 2001 and founder of RED – Journal of Distance Education, including Web of Science (highest standard of scientific publishing) and is ranked 51 of the most cited journals in all subjects, in Castilian. With an H5 = 14 and a median H5 = 26 index.
Founder and editor between 2005 and 2010 of the Spanish Journal of University Teaching (RED-U) who is ranked 27 of the most cited journals in all subjects, in Castilian. With an H5 = 17 and a median H5 = 25 index.
Consultant and technical advisor of scientific journals RED-U and Journal of Legal Education.
Member of the Board of the University Network Virtual Campus of Spain and Latin America.
Author of more than 200 publications (books, book chapters and articles), with citation index on teaching, learning, ICT and teaching and university policy in the Knowledge Society. Its author with an h = 14 index and i10 = 30 index.