Dr José Soto Vázquez
Extremadura University
Keynote Title: "Reading Habits in Primary Education"
Abstract: This presentation introduces a macro-survey on Reading habits at different levels. This is a novel presentation in its research design and methodology as well in its results including immigran children.
Bio: José Soto Vázquez is a full professor in the Department of Language and Literature Didactics at the Faculty of Teacher Education of the University of Extremadura. He has a PhD in Hispanic Philology and general linguistics with a study of the Social Action Literature in the turn of the XIX century to the XX (University of Extremadura, 2008). He is also the principal researcher of the Children and Youth Literature group of this same university. He has been a visiting scholar in Portugal, Italy and Brazil. He is also the Main Editor of Tejuelo magazine since 2008 (16 issues published and 7 monographs). Director of the History Days of Los Santos de Maimona and the Order of Santiago (four editions) and the Las Villuercas region (two editions). Besides, he is the co-director of the "Educa-imagen" collection (two volumes)., the Director of the Children and Youth Literature Classroom of the University of Extremadura "Marciano Curiel Merchán", and the Coordinator of the "Master of Training in Portuguese for teachers of Primary and Secondary" of the University of Extremadura (2010/2013).
---
Miles Hewstone
Oxford University, UK
Professor of Social Psychology
Keynote Title: will be announce…
Bio: I am a Professor, lecturer and tutor in Social Psychology, as well as supervisor for Masters and DPhil students, and am a fellow of New College. I was elected a Fellow of the British Academy, the National Academy for the Humanities and Social Sciences, in 2002, and served as its Vice-President (Social Sciences) 2007-9. I was elected an Honorary Fellow of the British Psychological Society in 2003, and am Professor Extraordinary at Stellenbosch University.
---
Dr. Jesus Garcia Laborda, PhD, EdD, MA, MEd
Universidad de Alcala
Keynote Title: "Research in bilingual education and CLIL: Present and future"
Abstract: Bilingual education, especially English-Local Language, is becoming a common trend everywhere in Europe. While in the 1990s and 2000s it was widely praised in the last 10-15 years its limitations have become more evident. This presentation intends to give a light on what the current research is and what the future issues might be. The presentation begins by defining bilingual education outside the English class, its issues and problems. The second part addresses future studies that could be done for academic purposes. The presentation concludes with some suggestions for researchers.
Bio: Dr. Garcia Laborda is currently an associate professor from Universidad de Alcala and a member of the committee of Revista de Educación (Journal of Education, an ISI SSCI journal). Dr. Garcia Laborda worked in different stages of six series of ELT textbook. He worked as freelance teacher trainer for Macmillan and Oxford University Press. He is also the author of about 70 journal articles plus about 100 of different types. He has also led four research projects and participated in nine more. As a visiting professor, he has visited Lithuania, the US, Cyprus, Turkey and was a guest professor at the University of Antwerp (2009) and Penn State University (2013). His current research includes technology enhanced language learning and testing, teacher education and English for specific purposes.
---
Mrs Angela Sauciuc
Keynote Title: Key issues in Bilingual Education.
Bio: Currently a researcher and administrator in Teacher and Bilingual Education. She is a well-known researcher in Bilingual Education with expertise in Bilingual Teaching Assistants. Head of Admissions at Instituto Franklin-UAH. Professor at Instituto Franklin-UAH. Bachelor's Degree in Communication Science by the University of Bucharest. Specializing in Waldorf Education.
---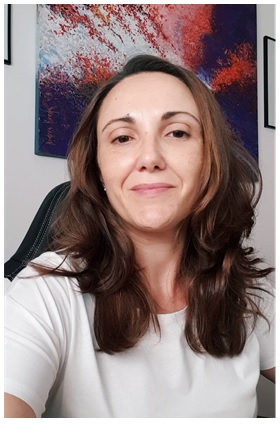 Phd. María del Carmen Pérez-Fuentes
Professor. University of Almería
Keynote Title: "Peer violence and alcohol and tobacco use in adolescent: Augmented Reality Program for detection and intervention based on Emotional Intelligence."
Bio. Director of Group SEJ-581 Research in the Area of Education and Health at the University of Almeria. She has been Director of the Quality Unit, of the Secretariat of the University for Older Students and Executive Secretary of the Department of Psychology. Currently, she is director of the Master's Degree in intervention in school coexistence. Her main lines of research are violence and convivence scholar, drug, aging and dementia, caregivers, burnout, resources for caring for dependency, cognitive stimulation and emotional intelligence. Director of the European Journal of Research in Health, Psychology and Education as well as member of the editorial boards of several publications. Author of numerous scientific publications and Senior Researcher in several R&D&I projects http://prodice.es/ & http://sej473.com/drogas2015/. Organizer and president of many health congress.
---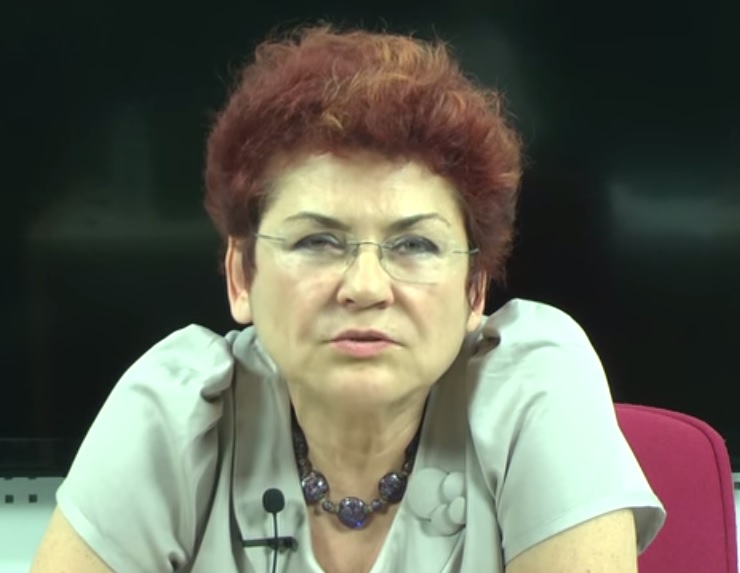 Prof. Dr. Tulay Bozkurt
Ayvansaray University, Department of Psychology, Istanbul, Turkey
Keynote title: "Empirical Validation of a Reference Model: Wholistic Well-being"
Abstract: Well-being is a complex construct with a growing interest of multidisciplinary approaches. Traditionally research on well-being has been derived from two general perspectives: the hedonic approach, which focuses on happiness and defines well-being in terms of pleasure attainment and pain avoidance; and the eudaimonia approach, which focuses on six distinct aspects of human actualization: autonomy, personal growth, self-acceptance, life purpose, mastery, and positive relatedness. These two views have given rise to different research foci and a body of knowledge that is in some areas divergent and in others complementary. An increasing number of scholars on the other hand call attention to political, and socio-cultural issues as another subdimension of wellbeing wherein the state protects and promotes equity and public responsibility and makes broader investments (e.g., health care, education, social services) to provide its citizens with more protections from social, economic, and political hardships. At individual level, wellbeing has been empirically found highly correlated with some personality characteristics prevalently negatively correlated with neurotic and positively correlated with extroversion.
This study attempts to provide an empirical evidence for a holistic model of wellbeing proposed by the researcher. The model integrates hedonic (subjective wellbeing), eudemonic (psychological functioning) societal and personality elements of wellbeing to construe a broader construct called "wholistic wellbeing". In order to drive societal issues that might impact wellbeing, a worries of sources scale were developed by the researcher primarily through an emic study followed by efa and cfa. A sample of 868 subjects –selected on convenience base via a website setup- completed a packet of questionnaires that assessed positive and negative emotions, life satisfaction (hedonic wellbeing) personality scale (extraversion, neurotic), psychological wellbeing, happiness and sources of worries for the measurement of the model. Structural equation modelling (SEM) indicated that holistic wellbeing is a construct consisted of happiness and psychological functioning while subjective wellbeing, personality characteristics and societal issues are significant contributors
Bio: Aysun Tülay Bozkurt is a graduate of Hacettepe University from Pychology Department followed by an MA degree in clinical/counseling Psychology in SanDiego USIU; and PhD degree in Social Work at Hacettepe University. On her career pursuit she specialized on Organizational Psychology and worked at Marmara Üniversity as a leading instructer of the graduate program of Organizational Psychology. She is the founding chairman of Psychology Department of Kültür University which she worked between 2007 and 2018. Presently she works at Ayvansaray University as again the founding chairman of Psychology Department.
Leadership, Learning Organizations, Organizational and National Cultures and Women Studies are among her academic interests on which she's had several opportunities to give lectures and conducted studies, at host universities. Recently she has a genuine interest on positive psychology, happiness and wellbeing and teaches positive psychology at different universities as well as other courses both in Turkey and abroad. Along with her academic duties she works as a freelance consultant in the field of educational and organizational psychology.
She is the author of 8  books/book chapters and around 50 articles some of which were presented in national and international conferences.