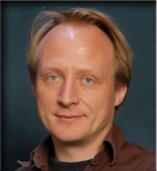 Prof. Dr. Germ Janmaat
University College London
Editor-in-Chief, Compare: A Journal of Comparative and International Education

Keynote Title:"Education and Social Inequality in Political Engagement"

Bio: During the final years of my Human Geography studies at the University of Amsterdam I developed an interest in nationalism and ethnic conflicts in the post–communist states of Eastern Europe. This interest led me to focus on the relations between the ethnic Ukrainian majority and the Russian minority in Ukraine for my doctoral research. More particularly, I examined the response of the Russian minority to state-led nation-building policies in education. I found that these policies promoted a cultural understanding of the Ukrainian nation, concentrating as they did on language and history as markers distinguishing Ukrainian national identity from that of Russia. The response of the Russian minority appeared to depend heavily on the relative strength of their numbers in the different regions of the country: opposition in places where they made up a near majority; integration in regions where their numbers were small.
After my graduation I wanted to do something completely different and started to work at the Province of North Holland as a civic servant in charge of projects aimed at the reduction of CO2 emission. This experience of working for a regional state  made me realize fairly quickly however that I was made for academia.
I therefore resumed my academic career at the Institute of Education, where in December 2003 I started as a post-doc with an independent research agenda. Publishing from my doctoral research on language policies, history textbooks and understandings of national identity in Ukraine and beyond, I gradually shifted my research interests to themes such as civic values, political socialization and the relation with inequality and social cohesion, inspired by the research of Andy Green and other colleagues at the Institute. I began to examine these issues in a cross-national comparative manner, using the databases of well-known international surveys such as the WVS, EVS, Eurobarometer, ISSP and the IEA Civic Education Study.
In 2008 I began exploring the links between school socio-ethnic composition and the civic values of adolescents as part of the research agenda of the LLAKES Research Centre. I found that classroom ethnic diversity is not related in the same way to values such as tolerance and participation in every country. Strikingly, in England White British students expressed more negative views on immigrants the better their ethnic minority classmates performed. I later extended this research to other aspects of the education system such as educational tracking and citizenship education. In 2013 a British Academy Mid-Career Fellowship allowed me to research the link between education and civic values more accurately through the analysis of longitudinal data such as the Citizenship Education Longitudinal Study and Next Steps. In several publications emanating from this project we found that tracking only exacerbates inequalities in political participation. Currently, I'm writing a book on this topic together with Bryony Hoskins, a renowned expert on active citizenship. The focus of the book is on identifying features of education systems that help to mitigate social gaps in political engagement among young people.
Together with colleagues from the University of Amsterdam I started organizing an annual mini-conference on the social and political role of education. Since 2013 this conference has developed into a genuine travelling circus, having been organised in Amsterdam, London, Örebro (Sweden), and Groningen (Netherlands). Next year (2018) it returns to its home base Amsterdam. Over the years it accumulated a steady following which will ensure its continuity.
---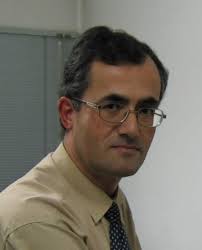 Assoc. Prof. Dr. MURAT SÖNMEZ Middle East Technical University North Cyprus
Keynote Title: "STEM or SMET?- Education Policy for Students and Educators"
Bio: Assoc. Prof. Dr. Murat Sönmez, , was born in Ankara, Turkey, in 1959. He received his PhD degree in Mechanical Engineering from Middle East Technical University (METU), in 1995. He worked as a research engineer, a teaching assistant and then an instructor for METU (Ankara Campus) between 1981- 2007. Currently, he is a full-time faculty member in the Mechanical Engineering Program at METU Northern Cyprus Campus. His main research interests include energy saving, energy management, technical education, computer aided design and manufacturing. He is editor in chief of World Journal of Environmental Research and one of the members of the editorial board of the Science PG- Educational Journal. He is also one of the peer reviewers of Science PG- American Journal of Energy Engineering, and that of British Educational Research Journal.
---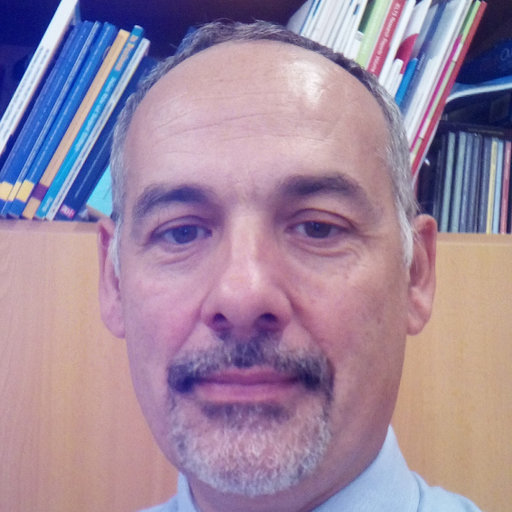 Dr. Jesus Garcia Laborda, PhD, EdD, MA, MEd Dean of the College of Education Universidad de Alcala c/ Madrid, 1 19001 Guadalajara; Spain
Keynote Title: Bilingual learning in Primary Education: A psichological approach

Abstract: Bilingual education has become a trending issue in European Education. However, while bilingual education used to be related to the confluence of two national languages, trends in foreign language teaching lead to the co-existence of a foreign language (usually English) with the local main language of instruction. This presentation addresses the current issues relating psychology and education towards teaching and learning in Primary Education. All in all, the main issue is the description of the self as a students and how it interacts with the outside world. Whether most studies have implied certain approaches, say, neo-conductism, social constructivism, connectionism or others, this presentation looks at a more individualized fitting which is not as related to a specific psychological approach but a more global one.
Bio: Dr. Jesús Garcia Laborda has a European PhD in Education and another PhD in English Linguistics. He is currently the Dean of the College of Education where he is an associate professor. His presence in international conmferences in Bilingual Education and Language Learning through Technology is common. He is also an expert in standardized language testing.


---
---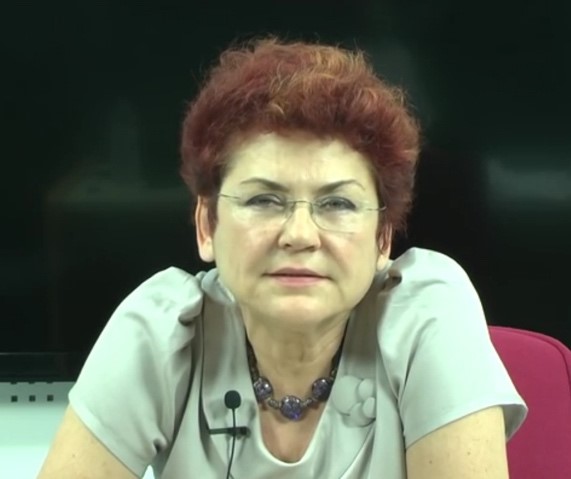 Prof. Dr. Tülay Bozkurt
İstanbul Yeditepe University,
Department of Psychology,
Istanbul – Turkey

Keynote Title: ""What makes a happier life; more concerns about social issues"
Bio: Aysun Tülay Bozkurt is a graduate of Hacettepe University from Pychology Department followed by an MA degree in clinical/counseling Psychology in SanDiego USIU; and PhD degree in Social Work at Hacettepe University. On her career pursuit she specialized on Organizational Psychology and worked at Marmara University as a leading instructor of the graduate program of Organizational Psychology. She is the founding chairman of Psychology Department of Kültür University which she worked between 2007 and 2018. Presently she works at Ayvansaray University as again the founding chairman of Psychology Department. Leadership, Learning Organizations, Organizational and National Cultures and Women Studies are among her academic interests on which she's had several opportunities to give lectures and conducted studies, at host universities. Recently she has a genuine interest on positive psychology, happiness and wellbeing and teaches positive psychology at different universities as well as other courses both in Turkey and abroad. Along with her academic duties she works as a freelance consultant in the field of educational and organizational psychology. She is the author of 8 books/book chapters and around 50 articles some of which were presented in national and international conferences.