Prof. Dr. Servet Bayram
Director, Institute of Educational Sciences
Chairman, Department of Computer Education & Instructional Technologies
Coordinator, Program of Information Technologies & Social Media Education
Yeditepe University – İstanbul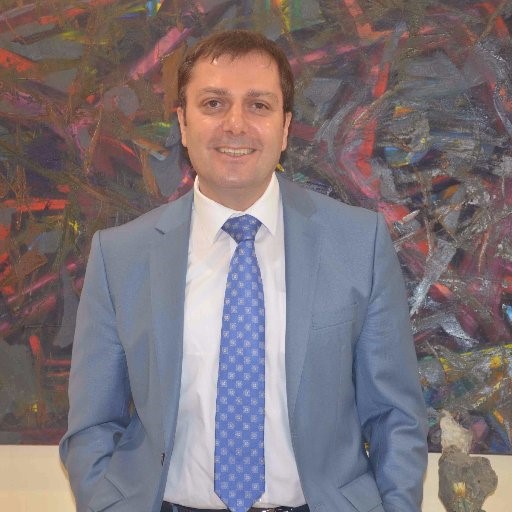 Keynote Title: "Digital Transformations Becomes a Pillar of Educational Policy: Changing Research Paradigms From Pedagogy to Cybergogy are Designing New Study Topics in Educational Sciences"
Keynote Presentation Subtitles: Digital Transformations & Industry 4.0
Big Date, Artifical Intelligence, Robotics & IoT
Information Society 4.0 & Society 5.0
Semantic Databases, Sensory Emotive Web 5.0
From Education 1.0 to Education 5.0
From Pedagogy to Cybergogy
Neroscience Studies in Education
Future Innovative Researches
Bio: Prof. Dr. Servet Bayram graduated with a bachelor degree from Department of Psychology at the Istanbul University in 1985. After receiving the Certificate of Teaching and the title of Psychologist, he worked as a Consultant/Educational Psychologist at the Bogazici University in Istanbul between 1988-1992. When he completed his master's degree in Guidance & Counseling at the Bogazici University, he went to the United States for doctoral studies. He completed his doctoral studies in "Learning and Teaching Technologies" and received a Doctorate degree from the University of Pittsburgh, Pennsylvania in 1995. As a Post Doctoral Fellow, he studied on the Electronic Performance Support and Information Systems at the Indiana University, Bloomington in 1996.
Between 1997-1998, he served as a Second Lieutenant & Psychologist at the Air Force Academy in Istanbul. Then as an Asistant Professor, he started to manage curriculum of the Department, Computer Education and Instructional Technology, at the Marmara University. In 2000, he was promoted to Associate Professorship. Then he became a full professor in 2006. Between 2000 and 2015, he had conducted his studies as a Chairman of the Department at the Marmara University, Istanbul.

In 2015, He was transferred to the Yeditepe University in Istanbul. Then he was promoted to Vice Rectorate of the University. As a Vice Rector he completed the "Curriculum Optimization Studies" of the University between 2015 and 2016. Now, he is the Director of Institute of Educational Sciences at the Yeditepe University. Also, he is Chairman of the Department, Computer Education & Instructiınal Technologies and Coordinator of the Program, Information Technologies & Social Media Education at the Yeditepe University.
His present professional research interest focuses on Psychology of Learning, Neuroscience, Psychological Testing, Human-Computer Interaction, Graphical User Interface Design, Educational Software, School Achievement, Motivation and Innovative Computer Tools.
---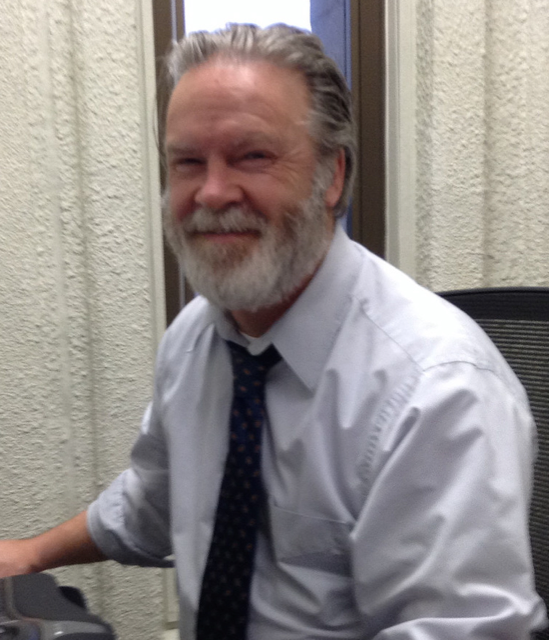 Dr. Christopher Cairney
Middle Georgia State University
College of Arts & Sciences
English Department
Georgia USA
Keynote Title :"Phenomenology of Reception for Student Engagement: Intertextuality and Intratextuality as Hermeneutic Tools in Literary Analysis"

Christopher Cairney is Assistant Chair of English at Middle Georgia State University and a founding editor of Culture in Focus, an international journal devoted to literary, educational and cultural studies. He has taught at Doğus University, Istanbul, Turkey, the University of Balamand, Tripoli, Lebanon, Chonbuk National University, Jeonju, South Korea, the Pontifical Catholic University of Ecuador, Quito, Ecuador and the University of Missouri. He teaches a range of courses in British literature and theory and has published extensively in such areas as Joseph Conrad, James Joyce, the early Gothic novel, early Scottish literature, Irish literature, Victorian literature and Modernism. His current interests are in the areas of literary criticism and pedagogy, reading comprehension and hermeneutics. He is a member of several professional societies, including the Georgia Tutoring Association, the Joseph Conrad Society of America and the South Atlantic Modern Language Association, and enjoys presenting research, meeting new friends and reuniting with old ones at meetings such as those arranged by the International Gothic Association, the Joseph Conrad Society of the United Kingdom, the European Society for the Study of English, the International Lawrence Durrell Society, and the Modern Language Association of America.  His seminal study of the links between Ireland and Scotland, Clans and Families of Ireland and Scotland, An Ethnography of the Gael, has been in continuous publication since its initial appearance in 1989, and has been followed by papers on Celtic subjects such as the well-received study "Gaelic Borderlines and Borderlands in the New Cultural Geography of Scotland" (2008) and "Other Dragons or Dragon Others? A Cultural View of the Loch Ness Monster" (2017).  His most recent work is a study of Frankenstein in relation to Joseph Conrad:  "Intertextuality and Intratextuality: Does Mary Shelley 'Sit Heavily Behind' Conrad's Heart of Darkness?" (2018). He particularly enjoys his work guiding students through their senior projects and later keeping up with them on social media. 
Keynote Title: "Phenomenology of Reception for Student Engagement: Intertextuality and Intratextuality as Hermeneutic Tools in Literary Analysis"
Abstract: When discussing student reading, "comprehension" is said to be the conjunction of three things: the text, reading, and background knowledge. Student engagement with a text can, of course, be improved by "massaging" each of these, perhaps in concert. The "text" can be authoritative, attractive, readable or footnoted. "Reading": strategies can be taught such as SQ3R, KWL tables, PQRST, and others. "Background knowledge" can be "massaged" by "preloading" key vocabulary from a text or by discussing macrohistory or microhistory, whichever contrasts more with the information in the text. Often the purpose of reading a literary text is to capture or apprehend a meaning, some meaning (commonly referred to as "the meaning"). This might amount to a reconstructed—or naïvely, if productively, garnered—"authorial" meaning. "Reception" for the student in such cases may mean looking past the reservations posited by Reception Theory about any authorial meaning in order to help the student garner something identifiable, intentional, and arguably useful in terms of the meaning of a text. Facilitating student engagement with a text could require at times some specific "tool" as an aid: "one path" out of many, but one path nonetheless that could facilitate the apprehension of some part of that intentional original meaning, and which could serve also as one example of the potential usefulness of any method that leads to comprehension of some meaning. So it serves a simultaneous dual purpose. Such tools would be hermeneutic in that they lead to the analysis of meaning. If they could be modelled first, such hermeneutic tools or strategies would be of practical benefit to any student at any level both for their immediate benefit and as a contribution to their longer-term development. Such a tool might be "phenomenological" for two reasons: it could be harnessed to the student's own authentic conscious view and active process of analysis and sudden apprehension of meaning (epiphany), and also in that it leads the student to attempt a phenomenological understanding of the author's view via a "noumenal empathy"—the abstracted idea of empathy—to empathetically understand the author by grasping some portion of the original spectrum of meaning intended at the time and place of writing. With the goal of putting "theory into (a) practice" and in the hope of facilitating a method of textual analysis of meaning that can work practically as an accessible tool for the student, I come to intertextuality and intratextuality. "Intertextuality" is an arguably an overworked term, sometimes essentially meaning nothing other than allusion, sometimes meaning something quite different. My usage follows the workmanlike application of the term in semiotics to mean allusion and other similar diachronic interactions possible between texts. "Intratextuality" is used here in a "sisterly" way to indicate potential interactions between different texts (and potentially all or any texts) by a single author. The authors James Joyce and Joseph Conrad offer the student an opportunity to practice uncovering unexpected connections between texts, using intertextuality and intratextuality as hermeneutic tools facilitating the discovery of meanings in an archeological, and therefore surprising and engaging, way.ucational Sciences