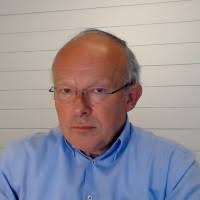 Prof. Dr. Jozef COLPAERT
Faculty of Social Sciences
Antwerp School of Education & Department of Training and Education Sciences
Stadscampus – Room S.Ve35.404
Venusstraat 35
2000 Antwerpen – Belgium
Editor-in-chief of Computer Assisted Language Learning
---
---
Keynote Title: "Designing language tasks for acceptance, identification and self-regulation: the role of autonomy."
Abstract: In recent years, task-based language teaching (TBLT) has become a relevant and predominant movement in language teaching worldwide, with its own theory, organization and conference. This presentation begins with the observation that TBLT does not significantly account for the impact of psychological-motivational factors. The recent Erasmus + project TeCoLa (www.tecola.eu) aimed to develop a task design model for telecollaboration with a special focus on acceptance, identification and self-regulation in the minds of the students. The TeCoLa task design model is based on the following axes or parameters: pedagogical-didactic fit, activity type (Tell, Interact, Do and Make), task result (nil, affect, effect or artifact) and autonomy type (in terms of degrees of freedom).
Subsequent doctoral research and master's theses indicate – surprisingly – that autonomy is perhaps the most important factor in this interplay of motivational elements. When the appropriate degrees of freedom are provided in accordance with the actual context and profile of the learner, mental acceptance of the task will increase significantly. Conversely, activity type and outcome seem to affect motivation much less than expected.
The presenter's line of research now focuses on separating the didactic-linguistic layer from the motivational layer in the task design model. The best possible didactic approach can fail if the psychological layer is neglected.
This presentation will conclude with some concrete guidelines and suggestions for researchers in applied linguistics and for language teachers worldwide.
Biography: Jozef Colpaert is editor-in-chief of Computer Assisted Language Learning (Taylor and Francis). He teaches Instructional Design, Educational Technology and Computer Assisted Language Learning at the University of Antwerp (Belgium). His is currently working on the theoretical and empirical validation of Educational Engineering, an innovating design model. His research interests include motivational task design, contextualization, transdisciplinarity, natural language decoding and multimodal learning environments.
He has been organizing the International CALL Research Conferences since 2002 (www.call2022.org). He started the LinkedIn Groups Computer Assisted Language Learning (2,762 members) and INEC (International Network of Editors in CALL).
He teaches and presents in English, Dutch, French and Spanish. He is a frequently invited speaker and a provocative but entertaining keynote that makes people think.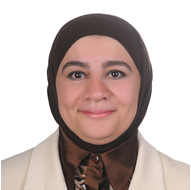 Professor Badrie EL Daou
Lebanese University
Faculty of Education-UNESCO
Keynote Title: "The Effect of SRSD Strategy on Students' Writing Quality and Motivation to Write in an inclusive Lebanese school"

Objective: This study aimed at examining the effects of the " POW + WWW H2 W2" (a narrative planning strategy ) writing strategy instruction through the Self-Regulated Strategy Development (SRSD) model on narrative writing of 48 fifth grade EFL students studying in a private suburb school in Beirut-Lebanon. The current study specifically focused on if instruction on pre-writing planning through the SRSD model would result in improvements on the quality of written expression and motivation to write. For the study, forty eight fifth grade students in two mainstream classes were taught strategies for planning and drafting narrative paragraphs, and the procedures for regulating the use of these strategies.
Method: A quasi-experiment design was employed. Prior to the instruction, grade 5 students were administered a pretest in narrative writing. To explore the effectiveness of this strategy, students participated in posttest writing at the end of the instructional period which lasted seven weeks.
Tools: The data collection tools included comparison of students' final pieces of writing in terms of overall quality, number of narrative elements, and length, and motivation to write questionnaires all of which were conducted both at the pre-intervention and the post-intervention phases.
Results: As a result, the pre-test and the post-test writing scores indicated that students experienced improvement in terms of overall quality and length of the written products. The strategy training helped students become more aware of the need for pre-writing planning and they started to engage in planning prior to writing in real practice. After the treatment, the students also experienced increased motivation to write.
This study has some implications for language teaching and learning. Although the present study suggests that the strategy is beneficial to English Foreign Language for elementary students, the researcher sheds lights on areas that need to be studied further.
Keywords: English as a Foreign Language (EFL),POW strategy, Self-regulated strategy development model (SRSD).
Bio: A Lebanese full time Professor at the Lebanese University, faculty of Education, teaches post and undergraduate educational psychology and special education and research methodology courses . Supervisor of educational psychology and special education post graduate thesis at Deanery branch, Faculty of Education , supervises PhD students in Ecole doctoral at the Lebanese University Sin Elfil, Beirut – Lebanon. Dr. EL Daou has many international education publications in the field of special education and educational psychology and Teaching strategies in English and Arabic languages . she is an AUB and USJ Alumni, Member in the Lebanese order of nurses, Sigma Theta Tau association and the Lebanese Psychology Association.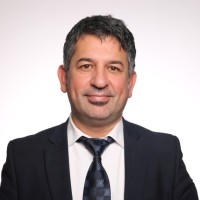 Prof. Dr. Özcan Asilkan
Metropolitan University of Tirana
Tirana, Albania

Keynote Title: "Understanding the Digital Transformation"

Abstract: Are you ready for Digital Transformation? Do you really know where to start, how to proceed and manage the change?
There is no longer any doubt about whether the businesses should realize the digital transformation. Any business that wants to survive or increase profitability in today's highly competitive marketplace must definitely go digital to satisfy the increasing expectations of its customers. The main concern for digital transformation should be how correct and efficient
to realize it.
Performing a right digital transformation is crucial for all organizations. Researches show that most of them fail the transformation when they primarily focus on IT investment. In fact, digital transformation is a complete transition that affects all areas of a business. It must start with a thorough understanding of the philosophy of digitalization and continue with modification of the current business plans to a new digital business model. When done right, it modifies the way organization works along with significant changes. That requires a thorough understanding of change management. Companies doing the digital transformation in the right way will be surviving and becoming more profitable while others will be disappointed.
This keynote will present the core issues on digital transformation to understand it better and implement successfully.

Bio: Prof. Dr. Özcan Asilkan is an experienced professor and computer engineer with a demonstrated academic and professional experience in universities and industry. His research interests focus on Computer Science, Management Information Systems, Database Systems, Data Mining, Machine Learning, Health Informatics and Hospitality. With more than 20 years of academic and business expertise, he has held many engagements throughout the world like Turkey, Germany, North Cyprus, Albania, North Macedonia, etc. As computer engineer, he worked at various positions like System Analyst, Database Administrator, Application Developer and Consultant. As academic, he founded and chaired the departments of Computer Engineering and Management Information Systems in various universities. He chaired several international conferences and took part as Keynote speaker in several others. In addition to his native tongue (Turkish), he also knows fluent English and intermediate German. Since September 2019 he has been working as the Dean of the Faculty of Computer Science and IT at Metropolitan University of Tirana in Albania