Prof. Dr. Ali Rahimi
School of Social Sciences and Languages, VIT University, India

Keynote Title: "Teaching Languages with Technology: Sine qua non of Pedagogy "
Abstract: Language is a tool for communication, a plethora of teaching methodologies has been suggested to foster students' academic competencies. Using technology has been introduced to help teachers and students enhance their educational practices. In the new global network, it is an inescapable fact that a massive development has been witnessed in IT with regard to education and its mission in and out of classrooms (Vrasidas, 2019). This discussion centers on the effect of using technology generally and digital literacy, blended education and CMC on developing EFL learners' academic achievement.  Various methods have been employed by teachers to improve students' performance such as Communicative Language Teaching, Co-operative Learning, Task-based Teaching and so forth. Hence, it is incumbent upon educational practitioners to understand the prevalent attitudes and perceptions of the teaching staff and students towards the presence and functionality of the application of technology to guarantee better knowledge and skill acquisition and to create successful communication via English as a foreign language. Psychologically speaking, Constructivist Learning emphasizes the significance of learners in taking active roles when facing new information to construct their knowledge by linking prior knowledge and experiences (Nidzam, 2015). Similarly, Vygotsky (1978) stressed the importance of powerful experiences with people like classmates and teachers. The role of a teacher in a constructivist environment is one of a guide and facilitator who provides students with opportunities to construct knowledge in individual contexts and through social negotiation, collaboration, and experience. Experimental results indicate that technology increases students' learning achievement through digital literacy; students benefit from peer feedback and they themselves have to provide feedback to their peers, they learn to critically analyze and revise their own writing (Mendoca & Johnson, 2004). Furthermore, the use of technology will help students learn the target language naturally and spontaneously. To fully realize the potential of technology, there should be congruence between pedagogical methodologies and technological opportunities. Some researchers have also found that CALL is useful for alleviating students' emotional barriers like anxiety, demotivation, etc. For instance, Reinders &Wattana (2014) investigated the use of Ragnarok Online in an English course, and found that students' anxiety was greatly reduced when they used online games to communicate in English. Moreover, technology can boost students' autonomy, self-regulation, self-assessment, self-leadership and other soft skills. (Rahimi & Askari (2013); Rahimi & Fahimi (2017); Rahimi & Mouri (2016);
Rahimi & Farivar (2015). We are currently consumed by the panic of the coronavirus and the universities are planning to close down and move all classes online, it has affected us all. In a nutshell, digital literacy, CMC, CMD, blended education, online courses, videoconferencing, flipped learning and technology as a whole are the cornerstone of pedagogy in the world currently afflicted by pandemics like COVID-19 and other natural disasters as well as man-made destructive behavior.
Key words: Blended education, CALL, CMC, Digital literacy, EFL, Technology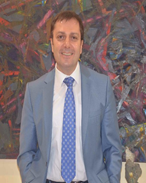 Prof. Dr. Servet Bayram
Director, Institute of Educational Sciences
Chairman, Department of Computer Education & Instructional Technologies
Coordinator, Program of Information Technologies & Social Media Education
Yeditepe University – İstanbul

Keynote Title: "Current Educational Research Paradigms in the Age of Anthropocene: Innovative Digitalization Tools in Instruction and Learning "
Key Terms:
Metamorphisis, Transformation and Sustainability
Social, Industrial, Technical and Digital Revolutions in the Anthropocene Era
Educational Policy and Educational Paradigm Shifts
Computational Social Science and Neuroscience
Educational Research Examples and Future
Bio: Prof. Dr. Servet Bayram graduated with a bachelor degree from Department of Psychology at the Istanbul University in 1985. After receiving the Certificate of Teaching and the title of Psychologist, he worked as a Consultant/Educational Psychologist at the Bogazici University in Istanbul between 1988-1992. When he completed his master's degree in Guidance & Counseling at the Bogazici University, he went to the United States for doctoral studies. He completed his doctoral studies in "Learning and Teaching Technologies" and received a Doctorate degree from the University of Pittsburgh, Pennsylvania in 1995. As a Post Doctoral Fellow, he studied on the Electronic Performance Support and Information Systems at the Indiana University, Bloomington in 1996.
Between 1997-1998, he served as a Second Lieutenant & Psychologist at the Air Force Academy in Istanbul. Then as an Asistant Professor, he started to manage curriculum of the Department, Computer Education and Instructional Technology, at the Marmara University. In 2000, he was promoted to Associate Professorship. Then he became a full professor in 2006. Between 2000 and 2015, he had conducted his studies as a Chairman of the Department at the Marmara University, Istanbul.

In 2015, He was transferred to the Yeditepe University in Istanbul. Then he was promoted to Vice Rectorate of the University. As a Vice Rector he completed the "Curriculum Optimization Studies" of the University between 2015 and 2016. Now, he is the Director of Institute of Educational Sciences at the Yeditepe University. Also, he is Chairman of the Department, Computer Education & Instructiınal Technologies and Coordinator of the Program, Information Technologies & Social Media Education at the Yeditepe University.
His present professional research interest focuses on Psychology of Learning, Neuroscience, Psychological Testing, Human-Computer Interaction, Graphical User Interface Design, Educational Software, School Achievement, Motivation and Innovative Computer Tools.
Prof. Dr. Huseyin Uzunboylu
Near East University, Dean of Faculty of Open and Distance Education
Lefkoşa, North Cyprus, Mersin 10, Turkey

Keynote Title: Will be Announce..
Bio: Huseyin Uzunboylu graduated from Anadolu University, completing a degree in BSc Educational Communicating and Planning in 1991. He graduated from Ankara University; completed a degree in MA Curriculum and Instruction in 1995 and completed PhD in area of Educational Technology in 2002. He became Assistant Professor in 2013, Associate Professor in 2015 and Professor of Educational Technology in 2010 at Cyprus Near East University. Email: huseyin.uzunboylu@gmail.com

---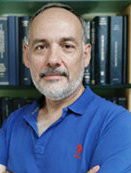 Dr. Jesus Garcia Laborda, PhD, EdD, MA, MEd
Dean of the College of Education
Universidad de Alcala
Keynote Title: Will be Announce…
The instruction of future teachers is of major importance in Europe. However, it is rather common finding that there are still critical matters that need to be covered. Based on the analysis of TED-S, other international evaluations and the personal experience as the Dean of the College of Education of Universidad de Alcalá, this presentations addresses aspects such as mathematics, literacy, foreign language and technnology. The model of improvement needs to address STEAM (and thus, the 21st century skills) as the basis for future teacher education but is also needs neglected aspects such as non-verbal communication, architecture, classroom design, international evaluations and many other aspects.