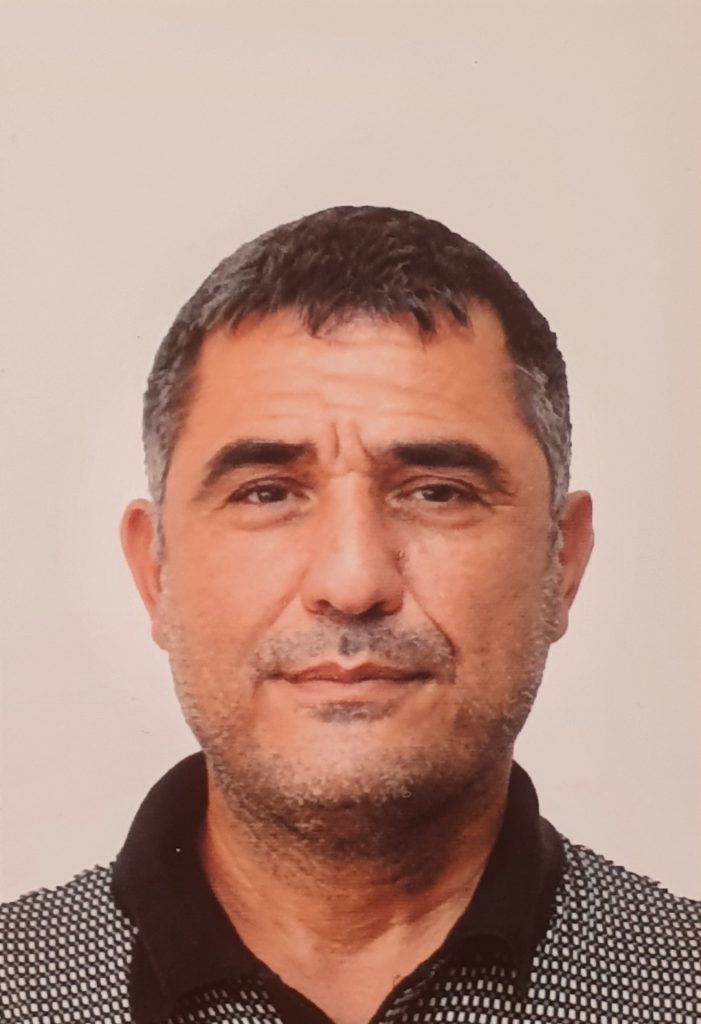 Prof. Dr. Murat Tezer
Mathematics Education Department
Arts and Sciences Faculty
Near East University
Northern Cyprus.
Keynote Title: "Integration of mathematical modeling into STEM activities"
Abstract: Mathematical modeling involves a complex process in which a problem state encountered in real life is formulated mathematically, solved with the help of mathematical models, and the solution is interpreted and evaluated in the real world. In this process, mathematics is used to represent, analyze, predict, or otherwise make sense of real-world situations. In mathematical modeling, the individual tries to create a mathematical model that will solve the problem that he/she encounters in real life or in the future. The model in question includes not only mathematical structures, but also estimates, assumptions, and strategies for solutions. In other words, the solution plan including the assumptions, estimations, and mathematical tools used to solve the problem is the mathematical model for the problem. In addition to being mathematically correct, the model should be meaningful and adaptable for real life. While solving the problem, the individual should also evaluate the meaning of the solution in the real world. All these processes and all the problem-solving solving in addition to the individual model are mathematical modelings.
Science, technology, engineering, and mathematics (STEM) education with technology age captured in the 21st century; It plays an important role in shaping cultural and economic development, embracing innovation, and caring about creative and problem solving. Due to the benefits of STEM education on the development of countries, intensive efforts are being made to reach the desired level between STEM and science education.
The mathematical modeling cycle commonly used in literature is developed by Blum and LeiB. Similar to other models, a distinction is made between the real world and mathematics in this model. A prerequisite for this model is that students should understand the mathematical problem and ensure that the model is developed in a real context. Although not mentioned here, it is important to keep in mind that the modeling process is in a repetitive natural loop.
If a good STEM integration is to be made, elements of the metacognitive and Vygotsky's social development] should also be included. As shown in Figure 6, STEM integration can be facilitated if the instructors implement these selected theories. These two theories have been proposed based on the following principles for implementation.
When Piaget, who explained the theory of cognitive development, explained only the characteristics of the cognitive development age stages, he mentioned the best level of learning and the importance of age for thinking development. Thus, Flavell's theory (metacognitive knowledge, metacognitive experience, and metacognitive strategies) can explain the students' thinking, strategies, and actions to solve mathematical modeling problems. The problem-solving model of Polya may not be sufficient for a STEM practitioner.
Bio: He was born in Nicosia in 1972. After completing his primary education, he completed his high school at Nicosia Turkish Lycee in the year of 1990. In the same year, he started to Hacettepe University at Ankara for BA and graduated in 1994. He completed his MA (1996) and Ph.D. (2003) at the Faculty of Arts and Sciences, Applied Mathematics and Computer Sciences Department of Eastern Mediterranean University. He gave his Ph.D. Thesis about "Cycle Decompositions and Labeling of Graphs" in 2003. Between the years 1994 and 2003, he worked as full time instructor in the same university. Between the years in 2010-2014 he worked as a project advisor and project assistant at Yeniyüzyıl Kindergarten,  Karaoğlanoğlu Primary School, Gönyeli Primary School, Çamlıbel Primary School, Şehit Hüseyin Ruso Secondary School, Yeşilyurt Primary School in Northern Cyprus and Kurtuluş Lycee and under the grant program supported by the European Union and also gave these school teachers Smart Board lessons. He gives in-service training courses (statistical software SPSS, further evaluation and assessment, and office programs) to the teachers these working in schools affiliated to the Ministry of Education.
To the numerous national and international scientific meetings and conferences, he participated in and worked as vice organizer, head of conference in some of them. More than 100 publications he published and cited in many publications in international journals. He directed more than 30 master/doctoral thesis advisor. In addition, he published book chapters about mathematics education in refereed publishing houses. After starting as a research assistant at Eastern Mediterranean University in 1994 then he attended as assistant professor doctor at the Near East University in 2003 and attended as an associate professor in 2015. Between the years, 2003-2010 he worked as vice head of Computer Education and Instructional Technology in Faculty of Education at the Near East University In 2008 he prepare the needs for Mathematics Education Departments. After the acceptance of departments of Primary Mathematics Education and Secondary School Mathematics Education by his efforts then he became the head of the Department of Elementary and Secondary Mathematics Education Department between the years 2009-2018. He worked as head of Secondary Science and Mathematics Education Department between the years 2009-2018, Vice-Dean of the Education Faculty of Near East University between the years 2013-2018. In addition, he is executive board member of the Cyprus Educational Sciences Association. He is married, has two children, and speaks English.