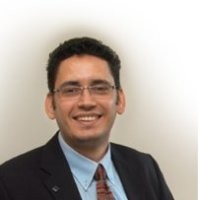 Prof. Dr. Adem KARAHOCA
İstanbul Nişantaşı University
Istanbul, TURKEY
Keynote Title: "Industry 4.0 with Big Data for Data Driven Management"
Abstracts: Industry 4.0 is a term that refers to the current and fourth industrial revolution, and it fosters a vision of the 'smart factory'. To a large extent Industry 4.0 has been enabled by the collection of massive amounts of data, development of advanced Big Data applications, and the nearly ubiquitous nature of the IIoT. With a futuristic orientation Industry 4.0 is transitioning manufacturing to a semi- or fully autonomous mode of operation where production staff will increasingly be relieved of their responsibility to perform unsafe, physical and repetitive tasks. Data–driven decision making (DDDM) involves making decisions that are backed up by hard data rather than making decisions that are intuitive or based on observation alone. In this study, data driven management will be detailed for industry 4.0.
Bio: Adem Karahoca is currently a full-time professor in the Department of Computer Eng. And dean of Engineering and Architecture Faculty, Nisantasi University, Istanbul, Turkey. He received his B.Sc. degree in Mathematical Engineering from Istanbul Technical University, M.Sc. and Ph.D. degrees in Software Engineering from Istanbul University. He has published 20 IT related books in Turkish and edited 4 IT related books in English. His research interests are data mining, fuzzy systems, information systems, business intelligence, computers in education, human computer interaction and big data. His research papers have published in Expert Systems with Applications, Applied Soft Computing, Soft Computing, Neural Computing and Applications, Journal of Biomedical Informatics etc.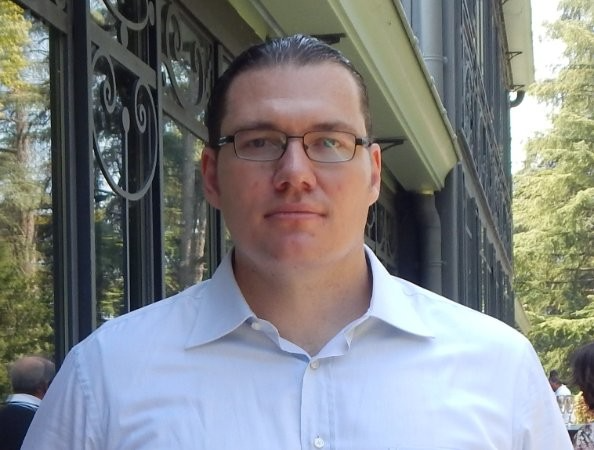 Michael Joseph Ennis
Free University of Bozen-Bolzano (Italy)
Keynote Title: "Towards Data-Driven Teaching: Simple Methods and Tools for Classroom Analytics"
Abstract: Teachers have never had access to as much data as they do during the Information Age on precipice of the Fourth Industrial Revolution. But most teachers are not exploiting the data they currently have to its full potential, and are certainly not prepared to use the data which will be available in the near future. The aim of this talk is to persuade the audience to embrace all data at their disposal and engage in a form of reflective practice which is evidence-based and data-driven. After making the case for data-informed reflective practice and discussing some of the ethical considerations of collecting, analyzing, and sharing student data, the data collection features of some of the most commonly used learning applications and platforms (such as Moodle and Google tools) will be briefly presented. Next, some of the many freely accessible tools which can be used to analyze data will be presented. The basic functionality of some of these tools will be demonstrated, including tools for basic statistical analysis (e.g., iNZight, a free statistical analysis application developed at Auckland University, and Realstats—a free statistical analysis addon for Microsoft Excel developed by the statistician Charles Zaiontz) and tools for the analysis of corpora (e.g., Lancsbox—developed at Lancaster University—and Antconc—developed by Laurence Anthony at  Waseda University). Examples will be taken from the field of language teaching in higher education, but the tools and methods of data collection and analysis will be applicable to any educational context and any subject. The talk will conclude with a brief overview of the "big data" approach to curriculum monitoring which is being developed at a Language Centre in Italy, as an emergent example of how such reflective practice can be applied at a curricular or institutional level.
Bio: Michael Joseph Ennis, PhD, is the Didactic and Scientific Coordinator for the Eng­lish Language at the Language Centre of the Free University of Bozen-Bolzano in Italy. Over the past eighteen years, he has taught German and English as a foreign language at universities in the United States, Germany, and Italy. During that time, he has given numerous presentations and published widely on his interests in cultural studies, English for specific and academic purposes, Content and language integrated learning, learner motivation, and intercultural language teaching. In recent years he has become interested in applying data analytics to reflective practice in language teaching. Two of his most recent publications are the edited volumes Teaching English for Tourism: Bridging Research and Praxis (Routledge, 2019) and Approaches to English for Specific and Academic Purposes: Perspectives on Teaching and Assessing in Tertiary and Adult Education (bu,press, 2020).