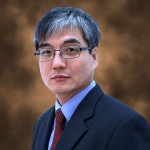 Jongho Shin, Ph.D.
Executive Editor, Asia Pacific Education Review
Professor, Educational Psychology Programs
Department of Education, Seoul National University
Keynote title: "Social purpose development of the academically gifted and its effects on psychological well-being"
---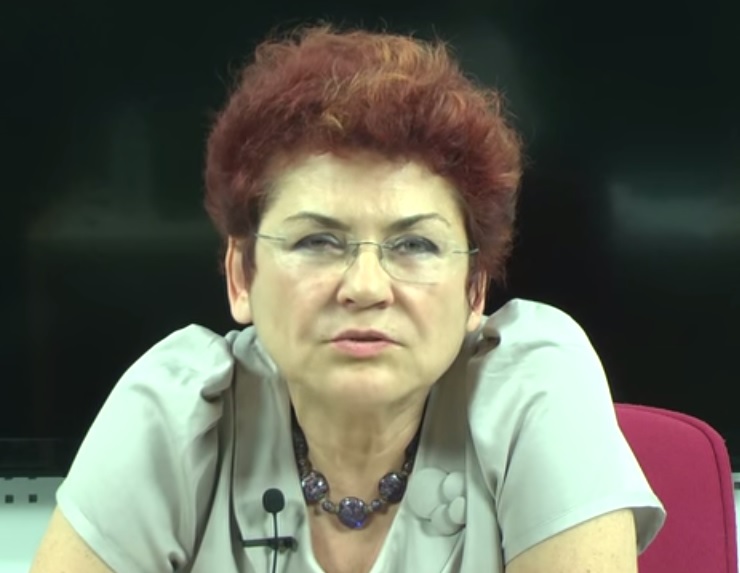 Prof. Dr. Tulay Bozkurt
Istanbul Kultur University
Keynote title: "Happines: From Philosphy to the Science"
Bio: Tülay Bozkurt is a graduate of Hacettepe University from Pychology Department followed by an MA degree in clinical/counseling Psychology in SanDiego USIU; and PhD degree in Social Work at Hacettepe University. She continued her career pursuit as to specialize on Organizational Psychology and worked at Marmara Üniversity as a leading instructer of the graduate program of Organizational Psychology. She is the founding chairman of Psychology Department of Kültür University which she presently works since 2007.
Leadership, Learning Organizations, Organizational and National Cultures and Women Studies are among her academic interests which she's had several opportunities to give lectures and done studies,on the relevant subjects, at host universities. Recently she has a genuine interest on positive psychology, happiness and wellbeing and teaches positive psychology at different universities as well as other courses both in Turkey and abroad at undergraduate and graduate level. Along with her academic duties she works as a freelance consultant in the field of educational and organizational psychology.
She is the author of 8 books/book chapters and around 50 articles some of which were presented in national and international conferences.
---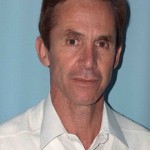 Prof. Dr. Jacobus Gideon Maree
Department of Educational Psychology
University of Pretoria
South Africa
Keynote Title: "Ugly duckling or beautiful swan? Reflections on a classic framework for 'change' counselling"
Workshop: "Getting published in high impact scholarly journals: Why and how?"
Bio: Prof Maree is a Professor in the Department of Educational Psychology at the University of Pretoria. His main research interests are career construction counselling for life designing, emotional intelligence and social responsibility, and learning facilitation in mathematics. He links research results to appropriate career choices and to life designing.
Past editor of the South African Journal of Psychology, managing editor of Gifted Education International, co-editor of the SA Journal of Science and Technology and a member of several national and international bodies, including the National Career Development Association (USA), the Society for Vocational Psychology (SVP) (USA), the International Association of Applied Psychology (IAAP) (USA), the Psychology Association of South Africa (SA), the South African Academy of Sience and Arts (SA Acad), and the Association of Science of South Africa (ASSAf). He has been the author of more than 120 peer reviewed articles and 60 books or chapters in books since the beginning of 2002. In 2009, he was awarded the Stals Prize of the South African Academy of Science and Arts for exceptional research and contributions to psychology. Prof Maree has supervised 43 doctoral theses and master's dissertations since 2001.
He was awarded the Chancellor's Medal for Teaching and Learning from the University of Pretoria in 2010 and has been nominated successfully as an Exceptional Academic Achiever on three consecutive occasions. He has a B rating from the NRF.
A regular keynote speaker, he was invited to be one of the State-of-the-Science speakers at the International Congress of Applied Psychology, the flagship event on the international psychology calendar, which will be held in Paris, 8-13 July 2014. Topic: Connecting life-themes to construct self-portraits.
---
Assoc. Prof. Dr. Zeynep Oktuğ
Istanbul Kultur University
HUMOR: A PATHWAY TO HAPPINESS
Abstract: Happiness is one of the basic purposes in life. Research on happiness has long emphasized the effects of external life events and demographic variables, but there are consistent findings that after a period of time people adopt to negative or positive life events and reach their usual levels of happiness. Furthermore, demographic variables have also low effects on overall happiness. Some researchers focused on personality traits in order to explain differences in happiness. It has been found that four personality traits have strong relations to happiness: Extraversion, internal locus of control, self-esteem and optimism. There are two mechanisms, through which these traits are functioning. While temperamental mechanism make people feel positive or negative emotions, instrumental mechanism make people search for activities that are useful for maintaining happiness. On the other hand, there are sufficient research to point out that the adaptive styles of humor positively correlate with happiness. Four humor styles, namely, affiliative, self-enhancing, aggressive and self-defeating humor, have different effects on well-being and happiness. While affiliative humor facilitates relationships and reduces interpersonal tension, self-enhancing humor helps to develop a different perspective in order to see the acceptable side of something that happened. Aggressive humor is used for attacking and humiliating others, whereas self-defeating humor involves making fun of oneself in order to gain approval from others.  Affiliative and self-enhancing humor are adaptive, aggressive and self-defeating humor are maladaptive styles. Adaptive styles of humor have positive effects on happiness, whereas maladaptive styles show negative correlations. Among these styles, happiness has the strongest relation with self-enhancing humor. It can be said, people with high scores on four personality traits, namely extraversion, internal locus of control, self-esteem and optimism, can use self-enhancing humor as an instrument for reappraisal of life events in order to build a positive view about themselves and the current situation. Self-enhancing humor can serve as a strategy to regulate emotions, which in turn contribute to happiness. According to Broaden and Build theory, positive emotions can also serve as resources for enhancing personal effectiveness. Adaptive humor styles can contribute to maintain stable positive affect, which helps to display effective coping, having greater life satisfaction and achieve happiness. Because of its complex nature, the effects of adaptive and maladaptive styles of humor on happiness should continue to be examined.
Bio: Zeynep Oktug is an Associated Professor in Istanbul Kultur University, which she presently works since 2007. She is a graduate of Boğaziçi University, department of Guidance and Counselling and has a PhD degree in Organizational Psychology. Her main research interests are empowerment, work engagement and humor. She worked as head of Psychology Department between 2013-2017. Her book 'Managing negativeness requires mastery' was published in 2012, and 'Innovation and work engagement: The effects of empowerment' was published in 2014. Her articles were published and  presented in national and international conferences. She  continues carriying out her studies about examining the effects of humor in workplace.