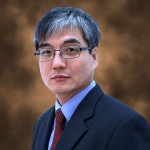 Jongho Shin, Ph.D.
Executive Editor, Asia Pacific Education Review
Professor, Educational Psychology Programs
Department of Education, Seoul National University
Keynote title: "Social purpose development of the academically gifted and its effects on psychological well-being"
---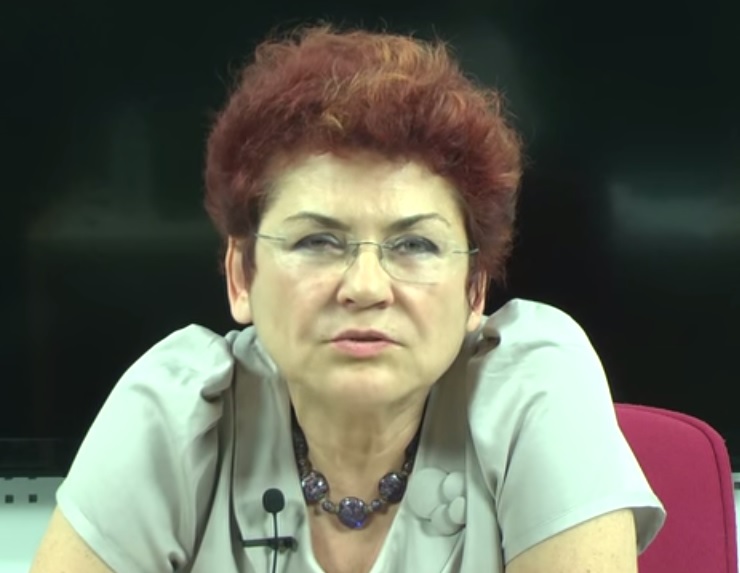 Prof. Dr. Tulay Bozkurt
Istanbul Kultur University
Keynote title: "Happines: From Philosphy to the Science"
Bio: Tülay Bozkurt is a graduate of Hacettepe University from Pychology Department followed by an MA degree in clinical/counseling Psychology in SanDiego USIU; and PhD degree in Social Work at Hacettepe University. She continued her career pursuit as to specialize on Organizational Psychology and worked at Marmara Üniversity as a leading instructer of the graduate program of Organizational Psychology. She is the founding chairman of Psychology Department of Kültür University which she presently works since 2007.
Leadership, Learning Organizations, Organizational and National Cultures and Women Studies are among her academic interests which she's had several opportunities to give lectures and done studies,on the relevant subjects, at host universities. Recently she has a genuine interest on positive psychology, happiness and wellbeing and teaches positive psychology at different universities as well as other courses both in Turkey and abroad at undergraduate and graduate level. Along with her academic duties she works as a freelance consultant in the field of educational and organizational psychology.
She is the author of 8 books/book chapters and around 50 articles some of which were presented in national and international conferences.
---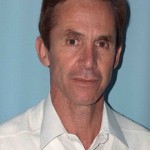 Prof. Dr. Jacobus Gideon Maree
Department of Educational Psychology
University of Pretoria
South Africa
Keynote Title: "Ugly duckling or beautiful swan? Reflections on a classic framework for 'change' counselling"
Workshop: "Getting published in high impact scholarly journals: Why and how?"
Bio: Prof Maree is a Professor in the Department of Educational Psychology at the University of Pretoria. His main research interests are career construction counselling for life designing, emotional intelligence and social responsibility, and learning facilitation in mathematics. He links research results to appropriate career choices and to life designing.
Past editor of the South African Journal of Psychology, managing editor of Gifted Education International, co-editor of the SA Journal of Science and Technology and a member of several national and international bodies, including the National Career Development Association (USA), the Society for Vocational Psychology (SVP) (USA), the International Association of Applied Psychology (IAAP) (USA), the Psychology Association of South Africa (SA), the South African Academy of Sience and Arts (SA Acad), and the Association of Science of South Africa (ASSAf). He has been the author of more than 120 peer reviewed articles and 60 books or chapters in books since the beginning of 2002. In 2009, he was awarded the Stals Prize of the South African Academy of Science and Arts for exceptional research and contributions to psychology. Prof Maree has supervised 43 doctoral theses and master's dissertations since 2001.
He was awarded the Chancellor's Medal for Teaching and Learning from the University of Pretoria in 2010 and has been nominated successfully as an Exceptional Academic Achiever on three consecutive occasions. He has a B rating from the NRF.
A regular keynote speaker, he was invited to be one of the State-of-the-Science speakers at the International Congress of Applied Psychology, the flagship event on the international psychology calendar, which will be held in Paris, 8-13 July 2014. Topic: Connecting life-themes to construct self-portraits.
---
Prof. Dr. Hüseyin Uzunboylu
Near East University, Cyprus
Keynote Title: "Publishing in High Impact Factor International Psychology Journals; with Present Examples"
---
Roger Watson, PhD RN FRCN FAAN
Editor-in-Chief, Journal of Advanced Nursing
Professor of Nursing
University of Hull, UK
Keynote Title:  "From results to readership: publishing your research"
Abstract: From the Editor-in-Chief of Journal of Advanced Nursing (who is also the Editor of Nursing Open) this session will provide an overview of publishing nursing research: problems; standards and trends. In recent years, there has been a rise in the production of publication standards, particularly in medicine, and these apply to nursing and include: CONSORT; PRISMA; COPE, and ICJME standards, which will be covered. Giving manuscripts international appeal and advice how to make a manuscript as applicable and interesting to as wide an audience as possible will be covered. Peer review and its different forms and how to deal effectively with reviewers will be included using the 'Three Golden Rules'. The rise of social media – particularly Twitter® – and its use by the academic community generally and by nurses to promote their research and publications will be included. The dangerous rise of predatory open access publishers will be mentioned and how to avoid them and guidance on legitimate open access publishing will be provided. The PowerPoints from the session will be available on request to anyone attending the conference and prior to the conference a Wiley Writing for Publication booklet may be downloaded:
(HSJ-1463694_Writing_for_Publication_lowres.pdf). Roger Watson will be happy to meet with individuals to discuss any issues related to publishing their work and may be contacted on: r.watson@hull.ac.uk
Bio: Roger Watson is a graduate of The University of Edinburgh with a PhD in biochemistry from The University of Sheffield who qualified in nursing at St George's Hospital, London. Working in care of older people, he has a special interest in the feeding and nutritional problems of older people with dementia. He is Editor-in-Chief of Journal of Advanced Nursing and a frequent visitor to China and Australia where he has visiting positions. He was most recently Professor of Nursing, University of Sheffield and is a member of the Research Excellence Framework sub-panel in Allied Health Professions, Dentistry, Nursing and Pharmacy.