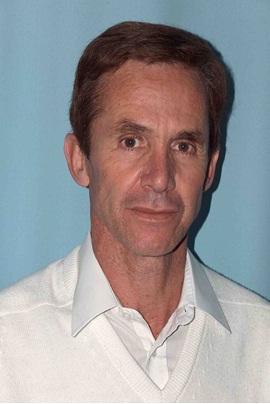 Prof. Dr. Kobus Maree
University of Pretoria's

Keynote Title: "Uncovering and converting(subconscious) life themes into conscious motivations to enhance 'hope counselling"
Abstract: The unpredictable and insecure world of work is changing rapidly and fundamentally. Together with the Covid-19 pandemic, global developments have led to numerous job losses, resignations, a move to the country, as well as a search for meaning in life (clarifying existential questions such as "Who am I?", "Why am I living?" and "What is the meaning of my life?"). Career counselling needs to respond to change timeously and innovatively as many people today are experiencing challenges such as lack of fulfillment, disillusionment, lack of meaning in their lives, and trauma in the workplace. These challenges do not define who they are or can become. If they want to – and with the necessary support structures and mechanisms – people have the power and creativity to convert their greatest challenges into opportunities, successes, and social contributions. Humankind has consistently done so throughout the ages. Irrespective of the magnitude of the challenges facing us, we can master actively what we have suffered or are suffering (often passively) and convert unmastered developmental assignments and even major trauma into hope-filled themes. By refusing to look through a lens of despair at our individual and collective (perceived or imaginary) threatened career-life prospects, we can choose to regard constant change as a source of hope and inspiration.
This paper explains how career counsellors can elicit and integrate people's 'stories' and 'scores' to help them uncover and convert (subconscious) life themes into conscious motivations to enhance 'hope counselling'. Counsellors can enact this strategy compassionately in affluent as well as impoverished environments where unresolved trauma is all too common.
Bio: Prof. Kobus Maree (DEd (Career Counselling); PhD (Learning Facilitation in Mathematics); DPhil (Psychology)) is a full Professor in the Department of Educational Psychology at the University of Pretoria. Kobus is a member of the following core scientific committees: a. UNESCO Chair on Lifelong Guidance and Counseling, and b. the UNESCO University Network and Twinning (UNITWIN) Chair. In addition, he was elected as a member of the Board of Directors of the International Association of Applied Psychology (IAAP) Division 16) in 2018. Moreover, he accepted appointments as a Research Fellow at the University of the Free State and as Professor Extraordinaire at the University of Stellenbosch and the University of Southern Queensland.
Kobus has received multiple awards for his research. In 2014, he received the Psychological Society of South Africa's Award for Excellence in Science. He was awarded the Chancellor's Medal for Teaching and Learning from the University of Pretoria in 2010 and has been nominated successfully as an Exceptional Academic Achiever on four consecutive occasions. He has a B1 rating from the National Research Foundation.
Kobus has authored or co­authored 90+ peer­reviewed articles and 75 books/ book chapters since 2010. In the same period, he supervised 38 doctoral theses and Master's dissertations and read keynote papers at 25+ international conferences, and at 22+ national conferences. He has also presented invited workshops at conferences in 40+ countries on a) integrating qualitative and quantitative approaches in career counselling and b) the art and science of writing scholarly articles. Over the past seven years, he has spent a lot of time abroad as a visiting professor at various universities. He was awarded a fellowship of the IAAP in 2014 and received the Psychological Society of South Africa's Fellow Award in 2017.