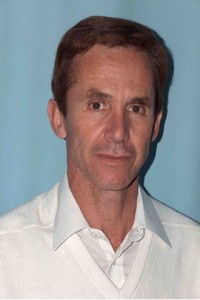 Prof. Dr. Jacobus Gideon Maree
Department of Educational Psychology
University of Pretoria
South Africa
Keynote Title: Using life design related intervention to improve the living conditions of people with poverty: Some basic principles to deal with disabling circumstances
Workshop: The art and science of writing scholarly articles: How to get published in high impact journals
Bio: Prof Maree is a Professor in the Department of Educational Psychology at the University of Pretoria. His main research interests are career construction counselling for life designing, emotional intelligence and social responsibility, and learning facilitation in mathematics. He links research results to appropriate career choices and to life designing.
Past editor of the South African Journal of Psychology, managing editor of Gifted Education International, co-editor of the SA Journal of Science and Technology and a member of several national and international bodies, including the National Career Development Association (USA), the Society for Vocational Psychology (SVP) (USA), the International Association of Applied Psychology (IAAP) (USA), the Psychology Association of South Africa (SA), the South African Academy of Sience and Arts (SA Acad), and the Association of Science of South Africa (ASSAf). He has been the author of more than 120 peer reviewed articles and 60 books or chapters in books since the beginning of 2002. In 2009, he was awarded the Stals Prize of the South African Academy of Science and Arts for exceptional research and contributions to psychology. Prof Maree has supervised 43 doctoral theses and master's dissertations since 2001.
He was awarded the Chancellor's Medal for Teaching and Learning from the University of Pretoria in 2010 and has been nominated successfully as an Exceptional Academic Achiever on three consecutive occasions. He has a B rating from the NRF.
A regular keynote speaker, he was invited to be one of the State-of-the-Science speakers at the International Congress of Applied Psychology, the flagship event on the international psychology calendar, which will be held in Paris, 8-13 July 2014. Topic: Connecting life-themes to construct self-portraits.
---
Lavanya Chakradhara, MS, MBA
Keynote Title: "The Strategic Diversity Educational Management: Women of Color in Educational Leadership"
Bio: Lavanya Chakradhara (Sayam) was born and brought up in the metropolitan city of Hyderabad, India. She moved to the United States in pursuit of an international education and experience in 2006. Her tryst in pursuit of education made her procure a Masters of Science in Biomedical Engineering from The City College of New York (2008) and a MBA from Cornell University (2013).
She is an avid reader and a voracious writer. She was the only non-immigrant contestant at the 2009 Miss India New York pageant. Her first book and her first love, both remain, "In the Basement of the Research Tower", an educational memoir in which she writes eloquently and passionately about her international education and the many experiences garnered during the journey. Lavanya lives in New York City.
---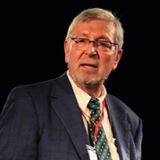 Dr. Miguel Zapata
Universidad de Murcia, Spain
Web: http://www.um.es/ead/mzapata/ and http://www.um.es/ead
E-Mail: mzapata@um.es
Keynote Title: "Scientific edition, a matter of colors and trends"
Abstract: The European Union has established a very ambitious and radical plan that should place the dissemination of research in the Knowledge Society. It is not based, as many will think, just to drive Open Access. Not even in, as newspaper headlines have said, to make scientific production fully accessible in open access. The real revolution is that scientific production is socially accessible by the scientific community in the research development phase, through the self-archives of authors, journals and institutions.
The important thing is not only quantity of citation, impact and visibility, which is a quantitative vision, but fundamentally a quality based on innovation. In this case in a gradation established according to the modalities of autoarchivo, prepints and data (open data). This is to encourage self-archiving before and after editing.
Bio: Miguel Zapata Ros (mzapata@um.es, http://www.um.es/ead/mzapata/ and http://www.um.es/ead) PhD in Computer Engineering from the University of Alcalá de Henares. Diploma of Advanced Studies in Theory and History of Education, by the University of Murcia. Degree in Mathematical Sciences, specialization in Probability, Statistics and Operative Research, by the University of Valencia.
Honorary Professor of the Training and Professional Development Center of the University of Murcia. It carries out advisory and training tasks in university virtual teaching. Researcher at the Interuniversity Institute of International Economics. Professor of the University of Alcalá. Department of Computing. Coordinator of the Interdisciplinary Master in Informatics. Adviser of the Innovation Unit of the University of Murcia. Member of the interdisciplinary doctorate programs and Information and Knowledge Engineering, University of Alcalá de Henares. Professor and Coordinator since 2006 of the University Master in Multidisciplinary Informatics of the Higher Technical School of Computer Engineering. University of Alcalá de Henares. SPECIALTY IN TEACHING AND LEARNING ELECTRONICS.
Has participated during 2013 and 2014, as International Evaluator of the A3ES – Agency of Evaluation and Accreditation of Higher Education of Portugal, in the evaluation of the Degree in Informatics, Department of Science and Technology, Open University (UAb) and in the evaluation of Master European Interuniversity organized by Open University of Portugal and the University of Porto, Department of Science and Technology (UAb), Faculty of Engineering, with the Master Degree in Computer Graphics Representative at the New York headquarters of the INTERNATIONAL COMMISSION ON DISTANCE EDUCATION which, since 2003, has the consultative status, special category, of the Economic and Social Council of the UNITED NATIONS.
---
Dr. Jesus Garcia Laborda, PhD, EdD, MA, MEd
Universidad de Alcala
Keynote Title: "Research in bilingual education and CLIL: Present and future"
Abstract: Bilingual education, especially English-Local Language, is becoming a common trend everywhere in Europe. While in the 1990s and 2000s it was widely praised in the last 10-15 years its limitations have become more evident. This presentation intends to give a light on what the current research is and what the future issues might be. The presentation begins by defining bilingual education outside the English class, its issues and problems. The second part addresses future studies that could be done for academic purposes. The presentation concludes with some suggestions for researchers.
Bio: Dr. Garcia Laborda is currently an associate professor from Universidad de Alcala and a member of the committee of Revista de Educación (Journal of Education, an ISI SSCI journal). Dr. Garcia Laborda worked in different stages of six series of ELT textbook. He worked as freelance teacher trainer for Macmillan and Oxford University Press. He is also the author of about 70 journal articles plus about 100 of different types. He has also led four research projects and participated in nine more. As a visiting professor, he has visited Lithuania, the US, Cyprus, Turkey and was a guest professor at the University of Antwerp (2009) and Penn State University (2013). His current research includes technology enhanced language learning and testing, teacher education and English for specific purposes.