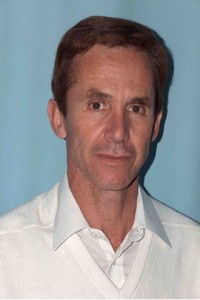 Prof. Dr. Jacobus Gideon Maree
Department of Educational Psychology
University of Pretoria
South Africa
Keynote Title: Using life design related intervention to improve the living conditions of people with poverty: Some basic principles to deal with disabling circumstances
Workshop: The art and science of writing scholarly articles: How to get published in high impact journals
Bio: Prof Maree is a Professor in the Department of Educational Psychology at the University of Pretoria. His main research interests are career construction counselling for life designing, emotional intelligence and social responsibility, and learning facilitation in mathematics. He links research results to appropriate career choices and to life designing.
Past editor of the South African Journal of Psychology, managing editor of Gifted Education International, co-editor of the SA Journal of Science and Technology and a member of several national and international bodies, including the National Career Development Association (USA), the Society for Vocational Psychology (SVP) (USA), the International Association of Applied Psychology (IAAP) (USA), the Psychology Association of South Africa (SA), the South African Academy of Sience and Arts (SA Acad), and the Association of Science of South Africa (ASSAf). He has been the author of more than 120 peer reviewed articles and 60 books or chapters in books since the beginning of 2002. In 2009, he was awarded the Stals Prize of the South African Academy of Science and Arts for exceptional research and contributions to psychology. Prof Maree has supervised 43 doctoral theses and master's dissertations since 2001.
He was awarded the Chancellor's Medal for Teaching and Learning from the University of Pretoria in 2010 and has been nominated successfully as an Exceptional Academic Achiever on three consecutive occasions. He has a B rating from the NRF.
A regular keynote speaker, he was invited to be one of the State-of-the-Science speakers at the International Congress of Applied Psychology, the flagship event on the international psychology calendar, which will be held in Paris, 8-13 July 2014. Topic: Connecting life-themes to construct self-portraits.
————————————————————————————————————
Lavanya Chakradhara, MS, MBA
Keynote Title: "The Strategic Diversity Educational Management: Women of Color in Educational Leadership"
Bio: Lavanya Chakradhara (Sayam) was born and brought up in the metropolitan city of Hyderabad, India. She moved to the United States in pursuit of an international education and experience in 2006. Her tryst in pursuit of education made her procure a Masters of Science in Biomedical Engineering from The City College of New York (2008) and a MBA from Cornell University (2013).
She is an avid reader and a voracious writer. She was the only non-immigrant contestant at the 2009 Miss India New York pageant. Her first book and her first love, both remain, "In the Basement of the Research Tower", an educational memoir in which she writes eloquently and passionately about her international education and the many experiences garnered during the journey. Lavanya lives in New York City.
————————————————————————————————————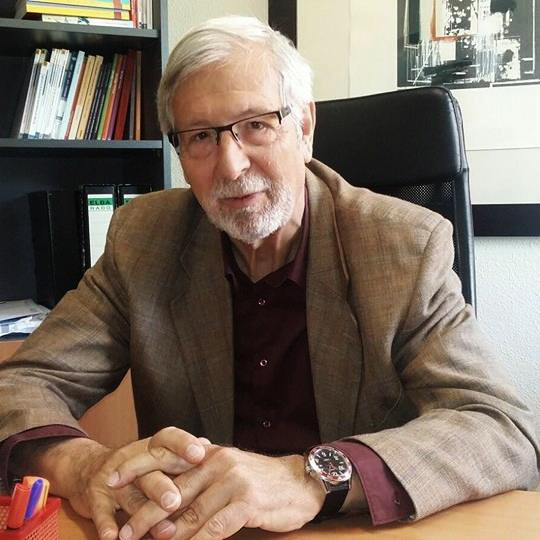 Dr. Miguel Zapata
Universidad de Murcia, Spain
Keynote Title: "The new paradigm of post-industrial education: Breaking traditions"
Abstract: There are several facts that make us realize the need for a new theoretical framework: Sufficient technological potential, the existence of personal learning spaces, with data and information associated with students, and especially the need to build a system of ideas, references, best practices and research, allowing teachers and professionals effectively take advantage of these possibilities. That framework should enable us more than unite these elements, integrate the contributions of educational theory and learning that exist so far. We therefore find it takes a new theoretical framework that integrates existing theories as bases of new methods "located" in the new conditions.
The existing level of technological development with the naturaleaz of the new knowledge society leads some authors as Reigeluth and Merrill to propose a new educational theory aided by technology. It is the new paradigm of education (New Paradigm of Education) in post-industrial knowledge society.
The current paradigm of education was developed during the industrial era. So we could not afford to educate or train all people to the highest level, we did not have that need. At that time, the predominant form of labor was manual labor. Thus, if we brought everyone to the upper level, very few have been willing to work doing mechanical tasks again and again. What we needed in industrial society was an educational system that will select students. A system that separated children should do manual work, which should be managers or professionals. This is the reason why our schools evaluated by rules rather than by criteria: it comes to selecting students. The same applies to our training systems. Being consistent with this principle, the main problem of our education and our training systems are not teachers or students: the system. A system that is designed to assign to the selection for learning.
This presentation will detail some of the features of the new educational paradigm and the conditions that arise, as well as the circumstances that make it happen now. also we discuss methods and teaching universal principles, then try to adapt those methods to particular situations and solve the possible contradictions and problems this poses to existing educational systems.
Bio: Dr. Zapata  holds a PhD in Computer Engineering from the University of Alcala de Henares.
Degree in Mathematics, specializing in Probability, Statistics and Operations Research from the University of Valencia. Honorary Professor of the Center for Training and Professional Development at the University of Murcia. Performs tasks of advice and training in virtual university teaching.
Investigator number Interuniversity Institute for International Economics.
Professor of the University of Alcalá. Department of Computer Science. Interdisciplinary Master coordinator computer. Advisor Innovation Unit of the University of Murcia.
Member of doctoral programs interdiscict and Engineering Information and Knowledge, University of Alcala de Henares.
Professor and Coordinator since 2006 Master in Computer Science Multidisciplinary of the School of Engineering. University of Alcala de Henares. TEACHING AND LEARNING SPECIALIST ELECTRONIC.
Representative headquarters in New York COMMISSION ON INTERNATIONAL DISTANCE EDUCATION since 2003, has consultative status, special category, the Economic and Social Council UNITED NATIONS.
Member of the International Council (based in Geneva) of the International Commission on DISTANCE EDUCATION, nonprofit organization created in 1997 to promote and improve distance education.
Reviser of R + D + i of the Ministry of Education and the Ministry of Industry.
Evaluator of the European project Horizon 2020
Professor of Education since 1991.
Editor since 2001 and founder of RED – Journal of Distance Education, including Web of Science (highest standard of scientific publishing) and is ranked 51 of the most cited journals in all subjects, in Castilian. With an H5 = 14 and a median H5 = 26 index.
Founder and editor between 2005 and 2010 of the Spanish Journal of University Teaching (RED-U) who is ranked 27 of the most cited journals in all subjects, in Castilian. With an H5 = 17 and a median H5 = 25 index.
Consultant and technical advisor of scientific journals RED-U and Journal of Legal Education.
Member of the Board of the University Network Virtual Campus of Spain and Latin America.
Author of more than 200 publications (books, book chapters and articles), with citation index on teaching, learning, ICT and teaching and university policy in the Knowledge Society. Its author with an h = 14 index and i10 = 30 index.