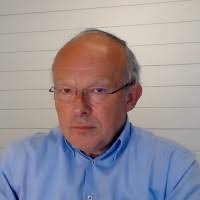 Prof. Dr. Jozef COLPAERT
Universiteit Antwerpen, Belgium
Keynote title: "Is there a role for the educational engineer? Towards a new paradigm shift in instructional design"
Abstract: Education can and will never be perfect for a wide variety of obvious reasons. One of these reasons is that there is not enough knowledge available for training teachers to the point that they would be prepared for all possible contexts and challenges. The main challenge for teachers is to find out what to do when they do not know.
The definition of the engineering method by B.V. Koen ("the strategy for causing the best change in a poorly understood or uncertain situation within the available resources") has led to the conceptualization of educational engineering as instructional design method defined as the strategy to apply when not enough knowledge is available.
In this presentation, Jozef Colpaert will explain the theoretical and experiential background of the method and its construct. He will present Distributed Design as his own educational engineering model for designing multimodal and motivational learning environments.
He will end this presentation with an overview of implications for educational evaluation, for the teachers' workload and self-efficacy, and for knowledge building in education.
Bio: Jozef Colpaert teaches Instructional Design, Educational Technology and Computer Assisted Language Learning at the Faculty of Social Sciences and the Antwerp School of Education of the University of Antwerp, Belgium. He is editor of Computer Assisted Language Learning (Taylor and Francis) and organizer of the International CALL Research Conferences (http://www.call2022.org). He is currently working on the empirical and theoretical validation of Educational Engineering, a novel instructional design and research method. (http://www.uantwerpen.be/jozef-colpaert)