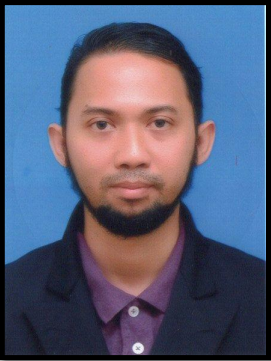 Dr. Mohd Norazmi bin Nordin
Lecturer, Pusat Kajian Pendidikan dan Kesejahteraan Komuniti,
Fakulti Pendidikan, Universiti Kebangsaan Malaysia
(The National University of Malaysia)
Keynote Title: "Education Performance Test for Special Education in Malaysia"
Abstract: Performance test is a form of evaluation conducted to measure the level of ability of a person in achieving an evaluation objective. Performance test covers several criteria as well as specific steps in its implementation. The use of this type of assessment in measuring the ability and performance of special need students in school is seen as relevant in making their assessment more holistic and not focused on certain aspects only. This performance test can also expose teachers to the real reality of the situation of the students being tested. This concept paper is written to explore the understanding of all aspects of performance test in schools covering the strengths and weaknesses in its implementation. It is hoped that this concept paper can provide a basic overview of the needs of performance test in schools for special education.
Keywords: performance test, special education, Malaysia school, measurement and evaluation.
Bio: Dr. Mohd Norazmi bin Nordin holds a doctor of philosophy (PhD) degree in special educational leadership. Former academic teacher at Batu Pahat Special Education School, Johor, Malaysia. Successfully completed PhD studies within two years. Currently working as a special education lecturer at the Center for the Study of Education and Community Wellbeing, Faculty of Education, Universiti Kebangsaan Malaysia (The National University of Malaysia). He is also the founder of SKAF-Style Quick Thesis Writing Techniques which has greatly helped undergraduate and doctoral students in completing their theses. Receive invitations from various universities in and outside Malaysia as speakers and keynote speakers for international conferences and seminars. He is also Editor in Chief of a special education journal and as an editorial board in more than five international journals.